Located in Western Ireland, Shannon is a small town located near the Shannon Estuary. It is also a good entry and exit point to Ireland because of Shannon Airport, the third busiest airport in Ireland after Dublin Airport and Cork Airport.
A lot of travelers in Ireland tend to overlook Shannon in favor of other major cities in Ireland such as Galway, Limerick, Dublin, and Cork.
But there are several things to do in Shannon more than people think. It is also a good base for several popular things to do in Ireland.
---
New to Airbnb? Get a $43 off for your next trip if you use our link here.
---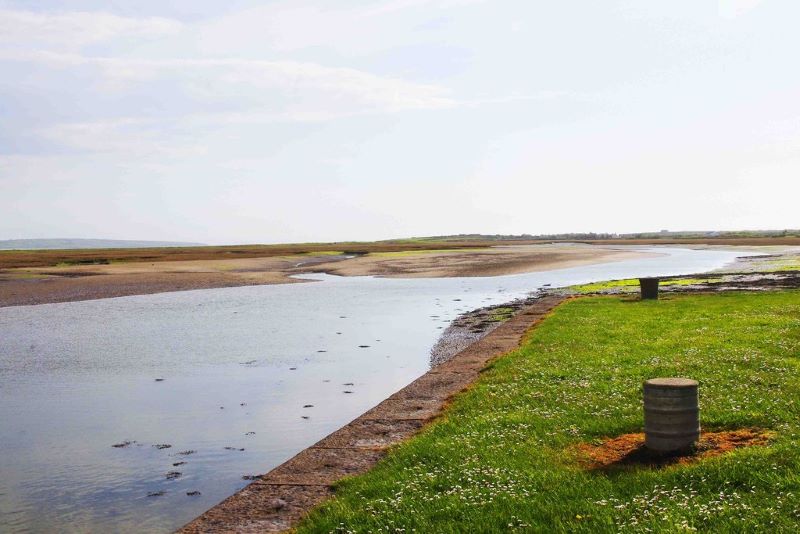 Ireland Travel Guides contains affiliate links all throughout the site. If you choose to purchase a product or book services through our affiliate links, this earns us a commission at no extra cost to you. For our complete disclosure, click here
15 Things To Do In Shannon Ireland
Bunratty Castle and Folk-Park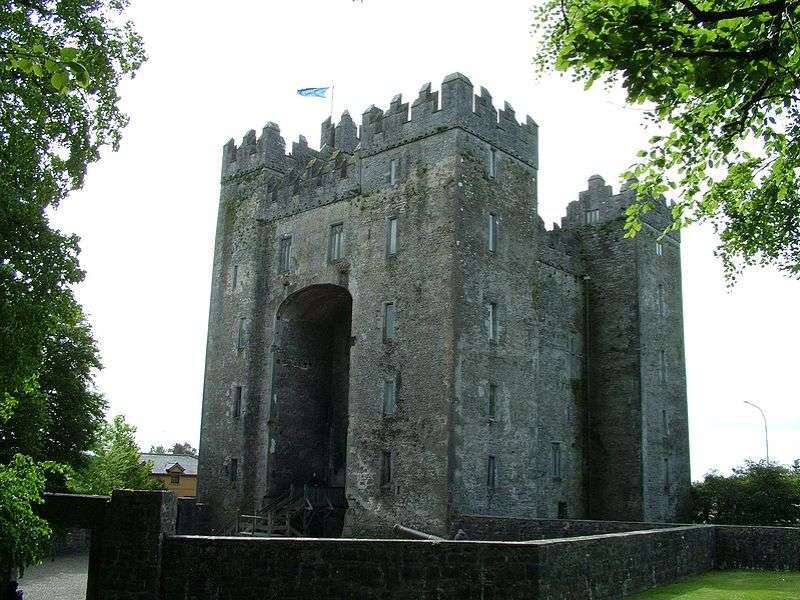 This large 15-century medieval castle in County Clare is one of the most popular sites to see if you're landing in Shannon. It located close to Shannon town and the airport.
The Irish name "Bunratty", when translated to English, means "river basin in River Ratty". This is because the River Ratty flows alongside the castle and goes to the Shannon Estuary.
Bunratty Castle is also one of the must-see castles in Ireland.
The castle was built in 1425 and was restored in 1954 to bring back its medieval charm.
Hand in hand with the castle is the Bunratty Folk Park where you'll get an authentic experience of the home and environment in Ireland during the time of this castle.
The park is 26-acres big and is the home of over 30 buildings which replicates a "living village" setup.
A walk to the park will give you a glance at the actual farmhouses, village shops, and streets back then.
Opening Hours
Mon-Sun- 9am- 5pm
Please note the last admission to Bunratty Castle is 4pm.
Contact Information
Address: Bunratty West, Bunratty, Co. Clare, Ireland
Phone: +00353 (0) 61-711222
Email:reservations@shannonheritage.com
Cliffs of Moher
The Cliffs of Moher can be reached from Shannon Airport in more or less 50 minutes by road.
If you're not familiar with this, it is a sea cliff that runs 14 kilometers along the edge of the Burren region in County Clare. Other parts of Ireland are visible from the top of the cliff like the Aran Islands in Galway Bay.
There are two paths to explore the cliff, the official one follows a safe trail while the "unofficial" path is a seaside path that runs closer to the edge of the cliff.
If you're coming over, be sure to give at least 2 hours to enjoy the place. Most tourists spend a half-day in the Cliffs of Moher though.
Staying overnight in Shannon is also advisable if you want to spend a few days to visit this popular tourist attraction.
Contact Information
Address: Liscannor Co. Clare V95 KN9T
Phone:+353 65 708 6141
Email: info@cliffsofmoher.ie
Inisheer
One of the popular day trip packages you can find in Shannon are trips to Inisheer.
From Doolin Pier, you can cruise to Inisheer, one of the Aran Islands. It is the smallest and the most eastern of the three Aran Islands located in Galway Bay. Most of the tourists come during the day and leaves before five in the afternoon.
The ambiance of the island is a typical fishing village where you will be greeted with a white sand beach and clear turquoise water upon arrival.
There is also a castle at the top of the hill which overlooks the entire fishing village. Traditional Irish music and foods can also be enjoyed from this island.
Atlantic Air Adventures
This interactive aviation museum is one of Shannon's best experiences and it is located just 5 kilometers from the airport. This museum does not only host fun exhibits about aviation but it is also a great learning hub for both adults and children.
Atlantic Air Adventures offers flight simulator experiences and family aviation discovery tours. Birthday parties and corporate events are also occasionally held here.
Opening Hours
Mon-Sat – 10 am- 5pm
Contact Information
Address: Shannon Rd, Smithstown, Shannon, Co. Clare, Ireland
Phone:+353 61 363 687
Email:info@atlanticairadventures.com
Ballycasey Craft and Design Centre
If you enjoy discovering little souvenirs, a trip to Ballycasey Craft and Design Centre is a relief.
Located in the heart of Shannon, visitors would enjoy strolling along so many interesting and independently owned arts and craft shops here. It is a one-stop-shop for jewelers, farmers, photographers, and other hobbyists.
Contact Information
Address: shannon Clare, Clare, Ireland
Phone:+353 61 365 990
Sean Lemass Public Library
Sean Lemass Public library is a must-visit when you're in Shannon. This public library is open all week except Sundays and visitors usually spend an hour here. The library holds a collection of adult fiction, adult non-fiction, children's books.
In fact, it has over 23100 adult books and 11700 children books. CDs and DVDs are also available for borrowing.
If you're looking for a place to kill some time while in Shannon, the Sean Lemass Public Library is worth a visit.
Opening Hours
Monday- 10 am- 1pm- 2pm-5:30 pm
Tuesday, Friday- 10 am-8pm
Wednesday- Thursday- 10 am-5:30 pm
Saturday – 10 am-2pm
Sunday – closed
Contact Information
Address: Shannon Town Centre, Tullyvarraga, Shannon, Co. Clare, Ireland
Email:mailbox@clarelibrary.ie
Phone: +353 61 364 266
Shannon Swimming & Leisure Centre
Perfect for indoor activities in Shannon, this swimming and leisure center offers fantastic activities for families and friends.
It has a wall climbing facility with 11 Belay points, each with 2 different routes for the beginners and pros. The center also has a 25-m swimming pool for those who fancy a dip.
Children also can enjoy the baby pool here. The center also has a gym facility with state of the art cardio and resistance suit for those who want to stay fit in their trip.
Having a rough day? You can also relax in the Sauna and Steam Room.
Shannon Swimming and Leisure Center is not only perfect for indoor activities but it also has space for some outdoor fun like tennis and skateboarding.
Opening Hours
Mon-Thurs- 6 am -10 pm
Fri- 6 am-9 pm
Sat-Sun-8 am -6 pm
Contact Information
Address: Tullyglass, Shannon, Co. Clare, Ireland
Phone: (061) 361 841
Email: info@shannonleisurecentre.ie
Shannon Golf Club
View this post on Instagram
Shannon Golf Club was opened in 1966 and now belongs to the Top 100 golf clubs in Ireland.
It has 6763 yards dedicated to host a number of Irish and European amateur competitions in recent years. The golf course runs behind Shannon Airport so planes frequently fly above the golf course.
Shannon Golf Club has a clubhouse that houses the lockers and dressing rooms for male and female golfers, a restaurant that can hold 150 guests, and a board room.
Golf lessons, practice range, and golf shops are also offered here.
Opening Hours
Mon-Sun- 9 am-11pm
Contact Information
Address: Shannon Airport, Shannon, Co. Clare
Phone: +353.61.471849
Email:info@shannongolfclub.ie
Shannon Knights Bars
Looking for a place to chill all night long? Shannon Knights Bar is a popular entertainment complex in Shannon since it was established in 1972.
Also locally known as "The Knights", this pub has been through many renovations which made it into what it is today.
If you want to enjoy a traditional bar added with a modern touch, a quick bite and a few drinks at the Terrace Bar is a good choice. There are also live bands playing every now and then.
Guests also visit to watch major sports events here. If you want more contemporary vibes, the Rineanna Bar is the best spot.
On the other hand, Evolution Nightclub has the best lighting and sound facilities to party in Shannon. International and local DJs come here to play their famous tracks.
If you fancy a good meal, the Zest Bistro is just within the complex. They offer fresh dishes made with fresh local ingredients.
Opening Hours
Mon-Thu- 9am-11:30 pm
Fri- Sat -9 am-1am
Sun- 10 am- 11:30 pm
Contact Information
Address: 29 Shannon Town Centre, Tullyvarraga, Shannon, Co. Clare,
Phone:+353 61 361 045
Email: zest@shannonknights.ie
Skycourt Shannon Town
Whether you're up for some shopping spree or just want to stroll along with various shops, Skycourt Shannon Town has everything you're looking for– from grocery items to souvenirs.
There are also different specialty restaurants that offer sumptuous meals. The store is open every day of the week from 9 AM to 6 PM.
Opening Hours
Mon- Thurs, Sat-9am- 6pm
Fri-9am-9pm
Sun- 12pm -6pm
Contact Information
Address: Tullyvarraga, Shannon, Co. Clare, Ireland
Phone: +353 61 361 590
Craggaunowen
View this post on Instagram
Located 10 km east of Quin, Craggaunowen holds memorabilia of the early Bronze Age. It has villages and other items from this age to help guests explore the life of the Bronze Age settlers.
Aside from villages, the Craggaunowen Castle is also on the site. This 16th-century Medieval castle, operated by the Shannon Heritage, is also a sight to see if you're in town.
You can also find the Crannog, an artificial island where Celts used to build their homes and keep their animals. The Brendan Boat, Hunt Connection, Ring Fort, and The Souterrain are also some of the highlights in Craggaunowen.
Contact Information
Address: Craggaunowen, Kilmurry, Co. Clare, V95 AD7E, Ireland
Phone:+ 353 61 711 222
Email:reservations@shannonheritage.com
Dromoland Castle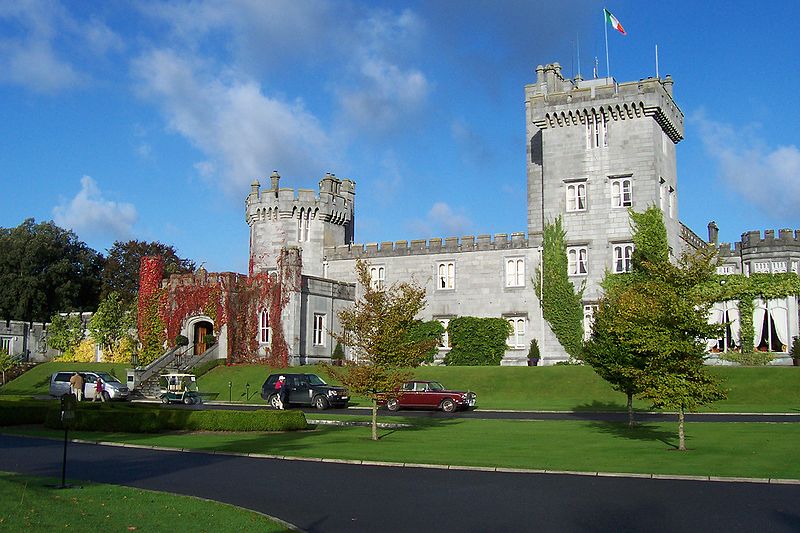 Dromoland Castle is a luxurious castle in County Clare located 8 miles away from Shannon Airport.
This castle has been welcoming guests since the 16th century with its lavish decors, magnificent scenery, and a very homey atmosphere. Guests can also explore the golf course, the spa, and the long walks in the garden.
At the end of the day, fine dining awaits the guests for a hearty meal.
Contact Information
Address: Dromoland, Newmarket on Fergus, Co. Clare, V95 ATD3, Ireland
Phone: +353 61 368144
Email:sales@dromoland.ie
Castlefergus Equestrian
Just a few minutes away from the Dromoland Castle, Castlefergus Equestrian is a professional and friendly equestrian center perfect for riders of all levels. Enjoy getting matched with the perfect horse and ride them across this 100-acre land.
A countryside trail is also available for those who want to experience horse trekking. This service is excellent for exploring Ireland's countryside.
It is a guided trek where you will hear the history of the farm and learn more about the historical sites near the equestrian center. Different trails vary in length.
The river ride, for example, is an hour-long where you can enjoy County Clare's hidden treasures on horseback. The Castlefergus Classic Trail is 1.5 hours long and the most popular trail of all.
If you wish to visit Castlefergus Equestrian center, it is advisable to book your visit in advance.
Opening Hours
Mon-Sun -8 am-9pm
Contact Information
Address: Castlefergus, Quin, Co. Clare, V95 Y7ND, Ireland
Phone: +353 65 682 5914
Email: administrator@castlefergusequestrian.com
Shannon Estuary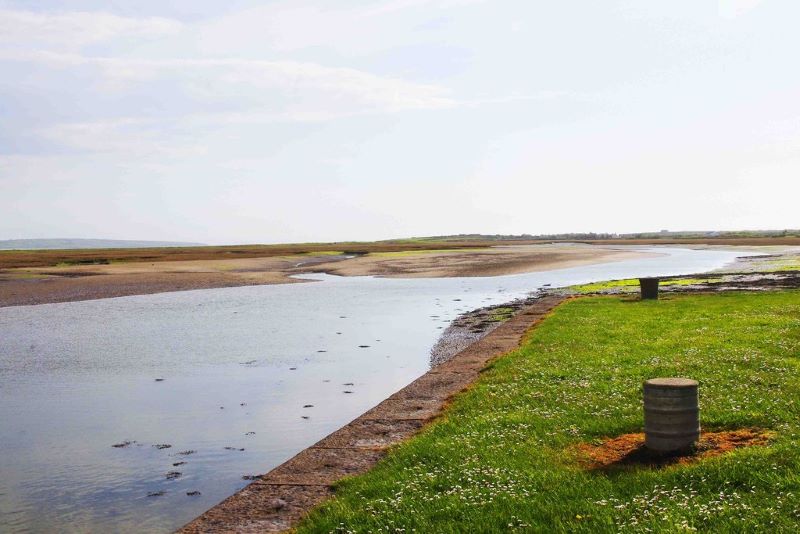 This 97 kilometers estuary is a large estuary where the River Shannon flows into the Atlantic Ocean. It is home to many species of animals like dolphins. People also used to live in the middle of the estuary.
In fact, we can also see ruins of a monastery, a preserved round tower, and an abandoned settlement. Some of the highlights you can find here are Kilkee Cliffs, Bridges of Ross, Ballybunion, and Loop Head Peninsula.
Shannon Heritage
If you want a convenient way to get around Shannon, you can also book your tours with Shannon Heritage.
It is one of the largest tour operators in Shannon which runs heritage attractions and evening entertainments.
Opening Hours
Mon-Sun – 9am- 5:30 pm
Contact Information
Address: Bunratty Castle & Folk Park, Bunratty West, Bunratty, Co. Clare, Ireland
Phone: +353 61 711 222
Email: reservations@shannonheritage.com
Visiting the city soon and don't know where to stay yet? Here's our list of best hotels in Shannon, Ireland.
---
New to Airbnb? Get a $43 off for your next trip if you use our link here.
---