Dublin is one of the best and attractive places in Ireland with its natural beauty, aesthetic architecture, and classy artistry. So many tourists from the world swarm into Dublin to explore and cherish the art and culture here. The capital is full of art galleries and museums which are more than enough to quench an art and history lover's thirst for exploration. The city is in itself a great heritage of culture, literature, and art and there are many things to do in Dublin. Here are 10 of the best museums in Dublin that you should visit.
10 Best Museums in Dublin
1. Kilmainham Gaol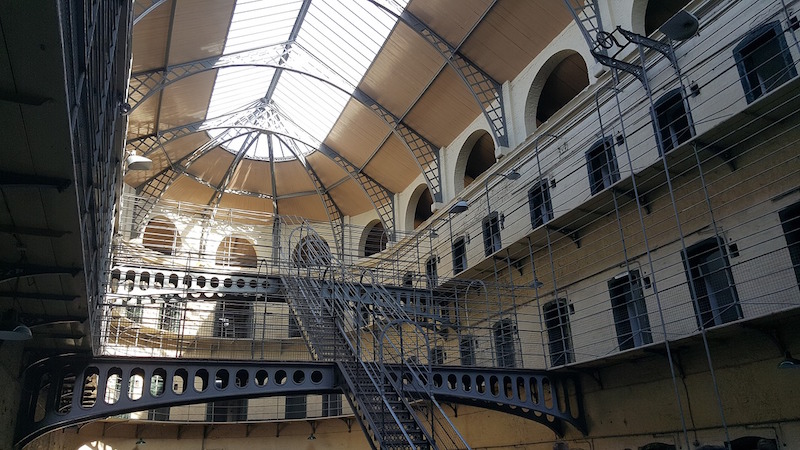 Ireland Travel Guides contains affiliate links all throughout the site. If you choose to purchase a product or book services through our affiliate links, this earns us a commission at no extra cost to you. For our complete disclosure, click here
This symbol of Irish Nationalism was formerly a jail that got transformed into a museum over the course of history. The 300 years old building has a soul of its own and you can feel it in the chapels, cells, and grounds of Kilmainham Gaol. The museum gives a deep insight into the struggle that the country had to go through in the past.
From the Irish rebellion of 1798 to the militant and national constitutionalism, the great building is an icon of Irish history. The entrance to the Kilmainham Gaol is by tour experts only, and the timed tickets make great management tools for both staff and visitors. To ensure your entrance to the great gaol, be sure to reserve your spot online. Children's tour is also available for younger audiences.
If you are in Dublin, this museum should be on the top of your itinerary in the city.
Address: Kilmainham Gaol Museum Visitor Centre, Kilmainham Courthouse, Inchicore Road, Kilmainham, Dublin 8, Ireland. D08 RK28
Opening Hours: For opening hours, click here.
Admission Fee: Online prices – Adult €8, Senior €6, Child/Student €4 and Family €20. Walk-up prices* – Adult €9, Senior €7, Child/Student €5 and Family €23.
You can also book your tour online with skip-the-line access to the museum along with Irish National War Memorial Gardens. To book the tour, click here.
Email: kilmainhamgaol@opw.ie
Phone: +353 1 4535984
2. National Museum of Ireland of Archaeology
The National Museum of Ireland is one of the free museums in Dublin which has a lot of interesting features. It has 4 branches featuring different types of museums including the Archaeology branch. This museum has an exquisite architecture which has so much to treat the visitor's eyes. The bog bodies put up for the exhibit are quite interesting. There is a reconstructed tomb with metallic work as well.
Address: Kildare St, Dublin 2, Ireland
Opening Hours: Tuesday to Saturday 10am-5pm, Sunday & Monday 1pm– 5pm. Closed Christmas Day and Good Friday
Admission Fee: free
Phone: +353 1 6777444
3. EPIC the Irish Emigration Museum
View this post on Instagram
The Irish Emigration Museum tells tales of the 10 million people who had to emigrate from Ireland for the sake of earning more and finding new opportunities abroad. Ten million uprooted lives and 10 million stories, that's what you get to see in this ethereal place.
Address: CHQ, Custom House Quay, Dublin, D01 T6K4, Ireland
Opening Hours: daily from 10 am to 5 pm
Admission Fee: for a complete list of rates, click here.
Phone: +353 (0)1 906 0861
4. Irish Whiskey Museum
Go on a liquor journey that you will never forget in the outstanding whiskey emporium in Ireland, the Irish Whiskey Museum. Through these unusual guided tours in Dublin, learn how the Irish whiskey rose to fame and fell distastefully, and discover various Irish whiskey brands. Tales and stories told by the tour experts will be accompanied with exhibits of old and aged whiskeys in the museum. By the end of the tour, you will be a true master of whiskey lore and tasting. By adding only 3 euros, you can transform your regular tour into a premium tour. This means you get to taste their finest whiskeys that have been aged for 10 years.
Address: 119 Grafton Street, Dublin, D02 E620, Ireland
Opening Hours: daily from 10 am to 6 pm
Admission Fee: The admission fee varies depending on the tour. For the complete list of rates, click here. You can also book the tour here.
Email: info@irishwhiskeymuseum.ie
Phone: +353 1 5250970
5. Little Museum of Dublin
View this post on Instagram
Quoted as the "Dublin's best museum experience" by the Irish Times, and ranked as the first museum to visit in Ireland by TripAdvisor, your last stop on your itinerary is the best. The people's museum is situated near St. Stephen's Green in Dublin, and once you avail of a ticket, an expert will guide you through over a collection of 5,000 artifacts that have been donated or loaned from the people of Dublin.
These artifacts are pieces of history, each telling its own story, of the lives, hardships, and success of the great Irish men and women. For children ages 6 to 17, the museum also offers a fun tour called "I Love Dublin", and a tourist-greeter program, City of a Thousand Welcomes. The museum has won numerous museum awards and is much acclaimed by both tourists and locals alike.
Address: 15 St Stephen's Green, Dublin, Ireland
Opening Hours: daily from 9:30 am to 5 pm
Admission Fee: Tickets cost €8 for kids, while families (2 adults and up to 3 children) pay just €20.
Email: MUIREANN@LITTLEMUSEUM.IE
Phone: +353 1 6611000
6. National Museum of Natural History
The National Museum of Natural History is a relatively small museum, but not at all less important than other museums in Dublin. The fossils and stuffed bodies of animals and birds are great for your education of animals.
Address: Merrion St Upper, Dublin 2, Ireland
Opening Hours: Open daily except Monday from 10 am to 5 pm
Admission Fee: free
Email: marketing@museum.ie
Phone: +353(0)16777444
7. Glasnevin Cemetery Museum
The 1.5 million people buried in the Glasnevin Cemetery and their artistically designed graves are there for you to search the lineage of old Irish people. A walking tour can be a great venture for tourists.
Address: Glasnevin Cemetery Finglas Road Glasnevin Dublin 11
Opening Hours: Monday – Friday: 10:00am – 5:00pm | Saturday, Sunday and Bank Holiday Monday: 10:00am – 6:00pm
Admission Fee: Adult: €6.00, Child: €4.00
Email: info@glasnevintrust.ie
Phone: + 353 01 882 6550
8. National Gallery of Ireland
Showcasing the most historical artifacts in Ireland, and located in Merrion Square, Dublin is the National Gallery of Ireland. A noteworthy highlight of the museum is that it contains 14,000 artworks, including 2,500 oil paintings, 5,000 drawings, 5,000 prints, and sculptures and furniture.
Entrance to the permanent works in the gallery is free. The immense collection of artworks spanning from the 14th to the 20th century, with all the major schools of art faithfully represented. Art lovers, especially painters, art historians, and anybody who'd like to learn more about historical painting and drawing techniques are most welcome in the grandest gallery in all of Ireland.
Address: Merrion Square W, Dublin 2, Ireland
Opening Hours: daily from 9:15am to 5:30pm
Admission Fee: free
Email: info@ngi.ie
Phone: + 353 1 661 5133
9. Dublin Writers Museum
View this post on Instagram
In promotion of Irish literature and the lives and works of famous Irish authors, the Dublin Writers Museum was established. It is a definite must-stop for Irish literature fans. Some of the most memorable artifacts, ephemera, memorabilia and important writings to be found in the museum are the detailed replica of the great library of the Book of Kells and the first edition of James Joyce's Pomes Penyeach.
Other works include the first edition of Bram Stoker's Dracula, along with the autograph letter from the author. There are also programs for Oscar Wilde's Lady Windermere's Fan and An Ideal Husband, his most famous plays.
Address: 18 Parnell Square N, Rotunda, Dublin, D01 T3V8, Ireland
Opening Hours: 9:45 am to 4:45 pm daily
Admission Fee: Admission costs €7.50 for adults and €4.70 for children. The Writers Museum also offers family tickets for €20.00. Events are priced individually.
You can also buy a Dublin pass to access over 30 attractions including Dublin Writers Museum. To buy it, click here.
Email: writers@failteireland.ie
Phone: +353(0)18722077
10. Irish Potato Famine Exhibition
This museum brings before us the pain and suffering of the people in The Great Hunger. The seasonal museum is well worth a visit if you are planning a visit to Dublin.
Address: 2nd Floor, Stephens Green Shopping Centre, Dublin, D02 VX38, Ireland
Opening Hours: 12 pm and 6 pm, daily until September 30th.
Admission Fee: free
Phone: +353 89 227 5735
A cultural landmark and a national capital city rich in culture, prosperity, and history, Dublin, Ireland boasts some of the greatest museums in the world. The rich history of its people, their writers, and their literature, their most valiant heroes to date, lost Viking artifacts, up to the perfect geography of the emerald isle itself is preserved in their best museums. From its monumental landmarks and tourist attractions to its smallest and most detailed gardens, these museums will not only showcase Dublin and Ireland's hidden folklore and history but also inspire people to love and preserve the untold beauty of the emerald isle.
---
Like It? Pin It!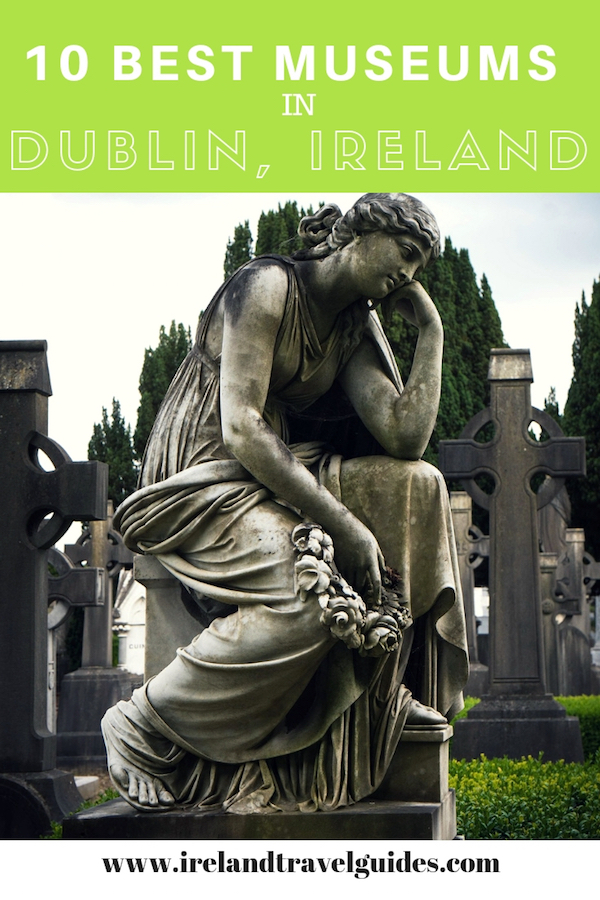 Hi, I'm Christine – a full-time traveler and career woman. Although I'm from the Philippines, my location independent career took me to over 40 countries for the past 8 years. I also lived in 3 continents – from the Caribbean, South East Asia to Africa. But despite living in several countries, my love for Ireland remains the same. A country that had been a part of my life since I was 14 because of my love for Irish music and bands. Ireland Travel Guides was born because of this passion and hopefully, in some little ways, this website will be able to help you on your next trip to Ireland.