There are several things to do in Galway City. Known as one of the most beautiful towns in Ireland, it is known for its urban culture, arts, history, and music.
This city on the west coast of Ireland never fails to exceed expectations- from its medieval walls down to the breathtaking view of the River Corrib.
So whether you're coming over for a quick visit or longer, there's just so much to enjoy in this harbor city.
With that, here are 20 things to do in Galway City that you should not miss.
20 Best Things To Do In Galway City, Ireland
1. Meet some marine friends at the Galway Atlantaquaria
The National Aquarium of Ireland is not just Ireland's largest aquarium but also home to over 150 marine and freshwater species- including Valentine, the only White Skate being publicly displayed in the world.
Other highlights in this aquarium are seahorses, sharks, friendly rays, and a skeleton of an enormous fin whale.
If you prefer, there are also audio presentations to guide you on the tour.
The Lighthouse Gift Shop also has a variety of souvenir items to take home and if you want to take a break after touring the entire aquarium, you can enjoy a good meal at the Royal Villa Restaurant.
Opening Time
Open Monday to Friday 10 am – 5 pm
Open Saturday, Sunday 10am – 6pm
Last admission 45 mins before closing time every day.
Admission Fee
Adult: €13.00
Child: €8.50
Senior: €9.50
Student: €10.00
Children ages 2 and under are free.
Family tickets:
2 Adults and 1 Child: € 31.00
2 Adults and 2 Children: € 35.00
1 Adult and 2 Children: €24.00
Each Additional child: €4.50
Contact Information
Address: Galway Atlantaquaria, Toft Park, Promenade Salthill, Galway City, H91T2FD
Email:info@nationalaquarium.ie
Phone number: +353 91 585 100
2. Learn about Galway's past in the Galway City Museum
Ireland Travel Guides contains affiliate links all throughout the site. If you choose to purchase a product or book services through our affiliate links, this earns us a commission at no extra cost to you. For our complete disclosure, click here
One of the most popular attractions in Ireland, the Galway City Museum is perfect for solo, couple, or group travelers who want to comb a piece of extensive information about Galway's past.
The museum hosts exhibit featuring the Great War and the interesting marine life along Galway's coastline.
You can also find a big collection of artifacts and souvenirs from World War I and the Civil/Independence War, Medieval and pre-Medieval era in Galway, and all the way back to its prehistoric times.
Opening Time
Tuesday to Saturday -10am-5 pm
Easter to end of September –12pm-5 pm
Admission Fee
Free
Contact Information
Address: Spanish Parade, Galway H91 CX5P
Email:museum@galwaycity.ie
Phone:+353-091-532460
3. Enjoy a walk at Kirwan's Lane
Named after one of the leading fourteen tribes in Galway, Kirwan's Lane should make it to your list of things to do in Galway City.
This lane is one of the finest medieval lanes in Galway and contains what remains of the 16th and 17th-century architecture of the city.
Truly a great spot to revisit Galway's rich history.
Enjoy a walk here with many bohemian-style cafes, restaurants, craft shops, and some of the best bars in Galway.
4. Catch sunsets at Salthill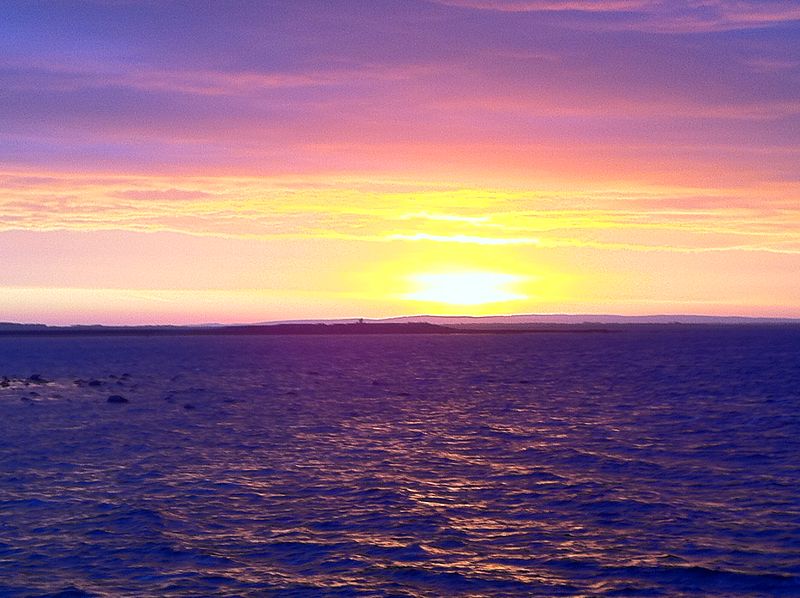 Located at the edge of the city, Salthill is the best place to chase the sun go down over Galway Bay.
Leisureland Galway is also in the neighborhood if you want to treat your entire family for some water adventure.
The facility has a Treasure Cove with a pirate ship, water cannons, and a bubbly pool.
You can also find a lot of restaurants and hotels in Salthill if you want to spend a night or two here.
Check this tour of Galway City and Salthill for a fun glide experience.
5. Join the Galway city Riverwalk
Starting from the Spanish Arch, the Galway city Riverwalk is a guided tour of Galway City's river.
The tour runs all year round but sometimes it also depends on the availability of the guides.
If you have an hour and a half to spare for a stroll along the river, this walking tour should be added to your list of things to do in Galway City.
6. Take a relaxing afternoon in Circle of Life Commemorative Garden
Located in the Salthill area, the Circle of Life Commemorative Garden offers a relaxing atmosphere to tourists who want to take a break from Galway City's overwhelming charm.
The garden also lets you reflect on the different stages of life as inscribed on each of these 2-meter standing stones- definitely an interesting soul-searching place in Galway.
Opening Time
24 Hours -8:00 am- 6 pm (preferred time)
Admission Fee
Free
Contact information
Address: Quincentennial Park Salthill Promenade, Galway City, Ireland
Phone number : +353 87 742 9080
7. Visit the Galway Cathedral
The Galway Cathedral in Gaol Road plays an important part in the history of Galway City.
Each stone of this stone cathedral was donated by the locals. Its Renaissance-style was also heartfully handcrafted by the best Irish artists during that era.
Aside from that, the Galway Cathedral is also the last stone cathedral built in Western Europe.
Opening Time
Monday to Friday- 8:30 am-6 pm
Admission Fee
There is no admission charge, but asking a donation of €2 from all visitors.
Contact Information
Address: Galway Cathedral, Galway H91 A780, Ireland
Email: info@galwaycathedral.ie
Phone: +353 (0)91 56357
8. Discover Galway City's Medieval house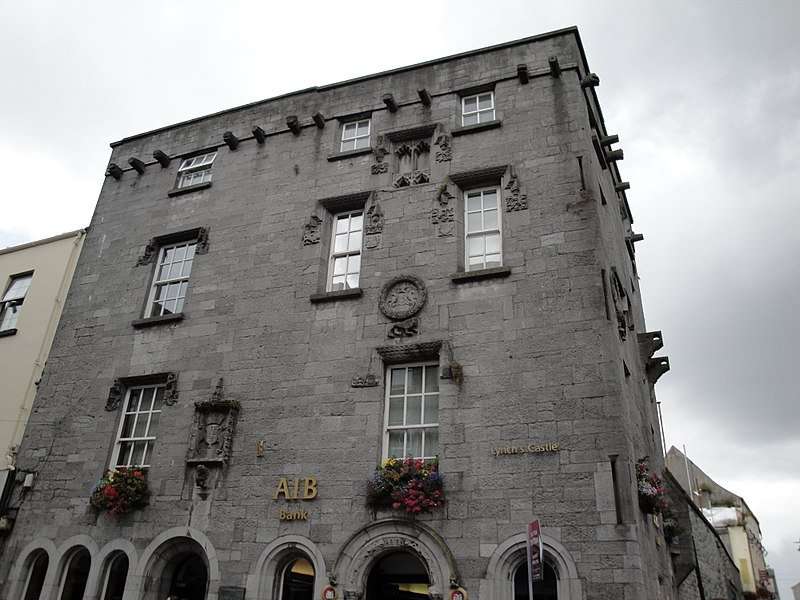 Although the Lynch's Castle is often off the spotlight, it still deserves a spot in your itinerary in Galway City.
This medieval castle embellished with gargoyle statues and ornamental moldings used to be the home of one of Galway's prominent families.
Presently, it houses the AIB bank. You can also learn more about the architecture and history of the castle if you visit during the opening hours of the bank.
9. Have a sumptuous meal at Quay Street Kitchen
Quay Street Kitchen is one of the best places to enjoy a good meal in Galway City.
Their menu is not favorable to vegetarians though but the dishes are definitely worth a try.
There's nothing more satisfying than enjoying good food and watching the vibrant city from the inside.
Opening Time
Daily from 12 pm -10 pm
Contact Information
Address: Unit B, The Halls, Quay St, Galway, Ireland
Phone: +353 91 865 680
10. Kickstart your riverwalk at the Spanish Arch
It wouldn't be hard to miss this attraction if you're taking the Galway riverwalk since it is just located where the Galway river meets the sea.
This historical gem used to be the soldiers' home during medieval times.
11. Meet locals at Eyre Square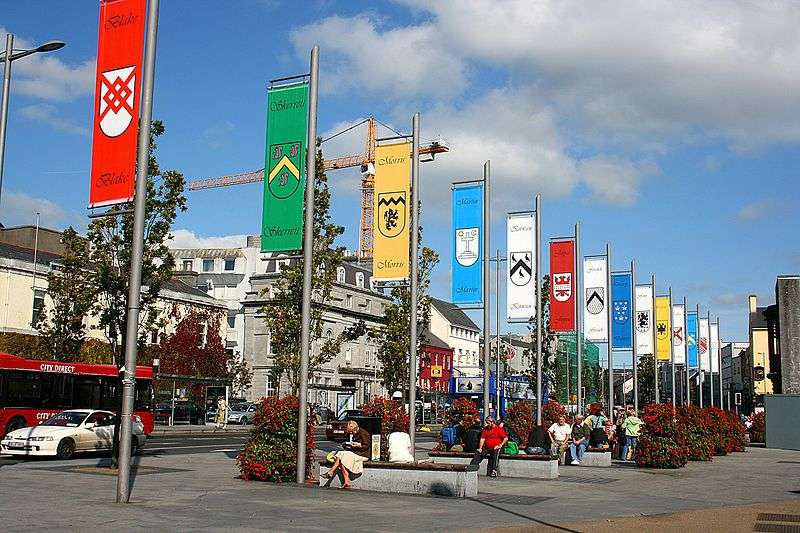 Eyre Square remains to be the heart of Galway city. Popular among locals and tourists, Eye Square offers a playground for children and seasonal markets for adults.
You can also find a number of ornate fixtures in the park such as the Browne family mansion doorway and the Quincentennial fountain.
The largest shopping mall in Galway City can also be found in Eyre Square.
12. Visit the old fishing village in Galway
Also known as "The Shore", The Claddagh used to be an ancient fishing village in the western part of Galway City.
Today, the original village has been demolished and was replaced by council houses, a church, a school, and a community center.
However, the new face of the village did not erase its rich history and the legend of the Claddagh ring still remains alive today.
13. Watch salmons spawn at the Salmon Weir Bridge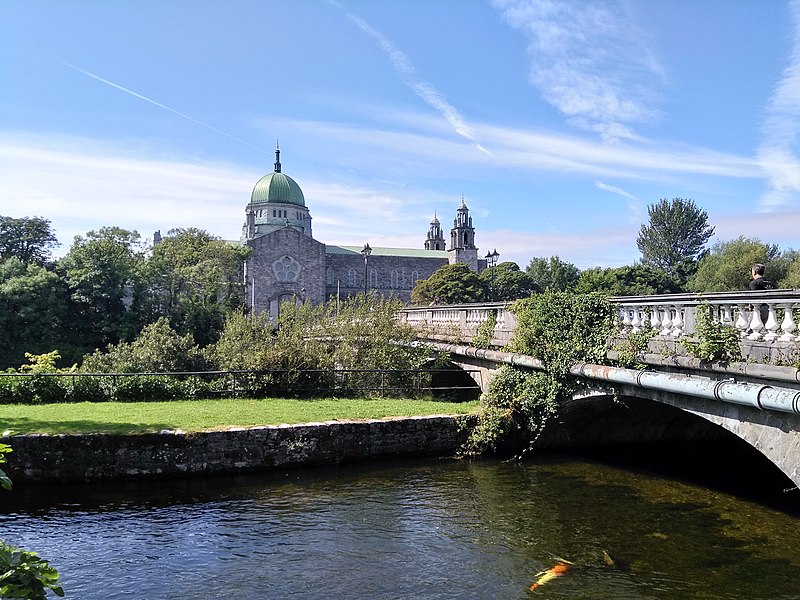 If you happen to be in Galway City during the summer season, one of the most interesting things to add in your itinerary is a visit to the Salmon Weir Bridge.
Tourists and locals gather on this bridge to watch salmons spawn in the Corrib river.
Aside from this, you can also enjoy the sight of the Cathedral from the bridge.
14. Grab a drink on the Shop Street
After a satisfying course in the Quay Street Kitchen, why not grab a drink at Shop Street?
The vivid and lively atmosphere of this place will entertain you and will make you grab for a few more Irish drinks.
You can try the different shops as you walk down the street or just window-shop if you prefer.
There are also a lot of street performances so don't miss it by walking too fast. It pays to just blend in and enjoy a slow walk with a drink in your hand.
15. Be entertained with Galway City's street performers
View this post on Instagram
As mentioned earlier, Shop Street has a lot of street performers or buskers and it's just one of the many streets in Galway City with street performers entertaining locals and tourists.
If you spot a busker on the street, feel free to stay a bit longer, and enjoy good music.
The buskers in this city are one of the most creative and artistic folks.
16. Try the pizza and beer in Monroe's Tavern
A slice of a gigantic pizza paired with a cold beer is perfect when accompanied with good live music.
If you're craving for such experience while in Galway city, you might want to visit Monroe's Tavern.
Whether you come on a mid-week or end of the week, Monroe's has live music waiting for you.
Opening Time
Monday to Saturday 10 am till late
Sunday – 12 pm-11:30 pm
Contact Information
Address: 14 Dominick Street Upper, Galway
Email: email tavern@monroes.ie
Phone: +353 91 583 397
17. Spill some tea in the Secret Garden
The Secret Garden is one of the best spots in Galway city to enjoy a cup of tea.
If you're looking for a way to a quiet place to relax and enjoy a few chit-chats with your friends, the Secret Garden is a not-so-secretive place to add in your itinerary.
Opening Time
Monday -11 am-8pm
Tuesday to Saturday 11 am-11 pm
Sunday –1pm- 9pm
Contact Information
Address: 4 William St West, Galway, Ireland
Phone:+353 85 758 3927
18. Enjoy the luxurious McCambridge's
View this post on Instagram
This household name in Galway offers luxurious treats for tourists who want to splurge every penny they have in the city.
Their range of food choices like their variety of cheese will not disappoint.
Plus, the cafe on the second floor is also a lovely highlight. MacCambridge's is one of the best restaurants in Galway.
Opening Time
Food Hall Hours
Monday to Thurs 8 am-7 pm
Fri-Sat 8 am – 8 pm
Sunday :10:30am – 6:00pm
Restaurant Hours
Monday – Thursday 8:30 am – 5:30 pm
Breakfast 8:30 am- 11:30 am
All day menu from 12 noon, last orders 5
Friday – Sat 8:30 am – 7 pm
Breakfast 8:30 am- 11:30 am
All day menu from 12 noon, last orders at 7 pm
Sunday Brunch 10 am to 4 pm
Contact Information
Address: 38-39 Shop Street, Galway City Ireland
Phone: +353(0)91 562259
19. Try the pint in Neachtains Bar
Definitely, one of the best Guinness in Galway city, a visit to the Neachtains Bar makes it worthwhile.
This cozy little spot is everyone's favorite during the winter season where each corner will surely have a fireplace to warm everyone up.
If you're in the city during these freezing times, you might want a pint and a cozy evening in Neachtains Bar.
20. Check out the pint in Murphy's Bar too
A trip to anywhere in Ireland will not be complete if you haven't tried every single pint in the country.
To add to your list, the pint in Murphy's Bar is also worth a try.
Check out their delicious food items too! You can never go wrong in this old man's bar in the heart of the city.
Opening Time
Monday- to Thursday- 10:30am-11:30 pm
Friday to Saturday – 10:30 am-12:30 am
Sunday – 12:30- 11pm
Contact Information
Address: Murphy's Bar, 9 High Street, Galway
Email: murphysbar.highst@gmail.com
Phone: +353 91 564 589
If these are not enough, there are several day trips and hiking trails from Galway that you can do as well. And for the best accommodations in Galway, click here.