There are several fun things to do in Dursey Island.
Located at the end of the Beara Peninsula in West Cork, Dursey Island is one of those who must experience detours for those tackling the Wild Atlantic Way route.
It is remote and there are no facilities to cater to visitors, but it remains to be one of the most exciting islands in the south of Ireland.
The island has quite a turbulent history.
Aside from not being soared from war and conflict as well as the Great Famine, Dursey Island has also witnessed one of the most horrific events in the history of Ireland.
The island was the site of a massacre that took place in the early 1600s, perpetrated by English forces to 'clean' the island.
Close to the cable car stop is the now neglected church and graveyard, where their bodies were buried. The area is quite desolate but nonetheless an interesting place to see as you explore Dursey Island.
Dursey Island is only 6.5 kilometers from the mainland and can be reached by boat or cable car – the only one of its kind in Ireland. It was established in 1969 and has since been one of the island's main attractions.
The cable car journeys across the fast currents of Dursey Sound, which becomes treacherous with storms and a tidal surge.
Whether you're making Dursey a part of your Wild Atlantic Way journey or as part of your visit to the south of Ireland, you're in for a happy surprise as there are interesting things to see here.
Things To Do in Dursey Island
Mostly deserted and with no amenities around, Dursey Island seems like a daunting place to explore.
However, there are interesting places to see here that make it a worthy place to visit. Here are the best things to do in Dursey Island:
1. Take the cable car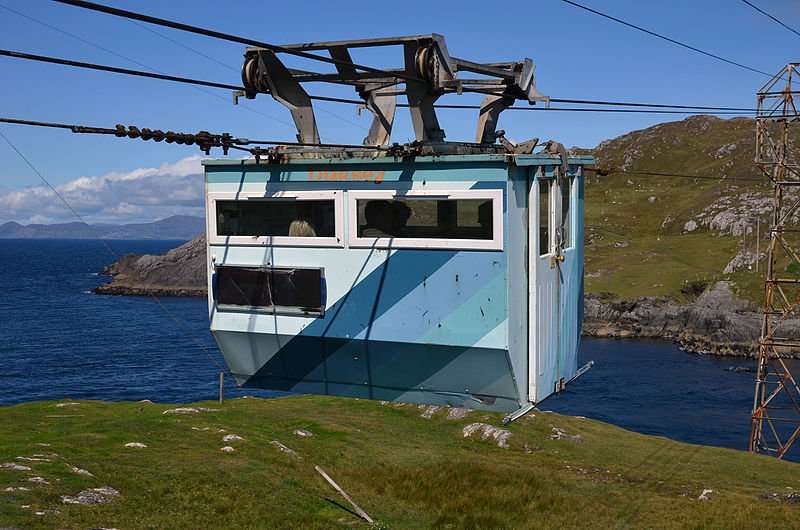 Ireland Travel Guides contains affiliate links all throughout the site. If you choose to purchase a product or book services through our affiliate links, this earns us a commission at no extra cost to you. For our complete disclosure, click here
Being the only island in Ireland that is connected to the mainland by cable car, a ride on this rickety contraption is one of the best things to do in Dursey.
These carriages were originally designed for sheep and started in 1969.
The cable car can only accommodate up to six persons per journey and is a fantastic way to see Dursey as well as its neighboring rock islands. The journey takes about fifteen minutes and a must experience.
2. Hike around Dursey Island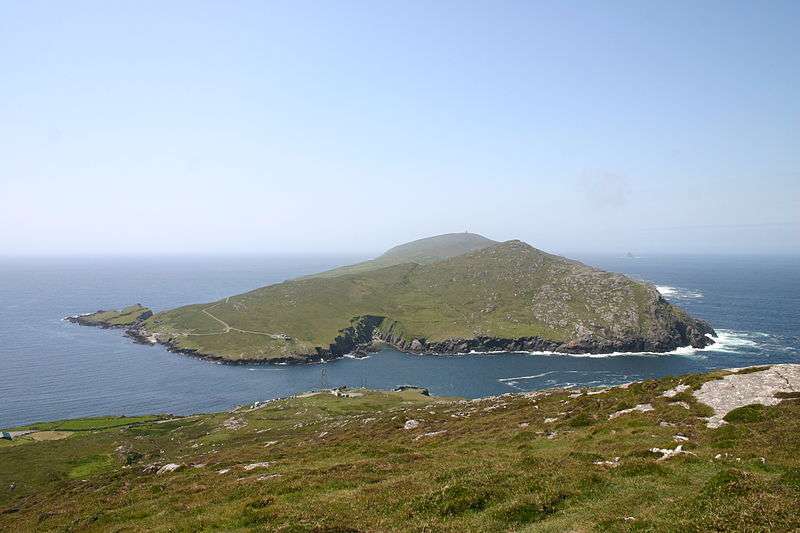 Exploring on foot is the best way to see Dursey Island, which can be done in around four hours. From paved roads to sloping hills, the marked paths are quite easy to navigate.
Along the way, you'll come across some of Dursey's best attractions such as historic ruins, Napoleonic signal tower, rocky cliffs, and spectacular views.
You'll also see various seabirds, native orchids and on the coast, you may even spot some dolphins and whales.
3. Stop at St. Mary's Abbey
Located close to the cable car station is a place called St. Mary's Abbey.
This is one of the intriguing places to see in Dursey Island, with its roofless church and neglected graveyard. The graveyard keeps the O'Sullivan Beara family vault.
An area called 'Pairc an Air' (meaning 'Massacre Field') is located nearby, said to be where a large number of the O'Sullivan family were murdered by British Forces, in the 1500s to the 1600s.
4. See the abandoned houses in Dursey Island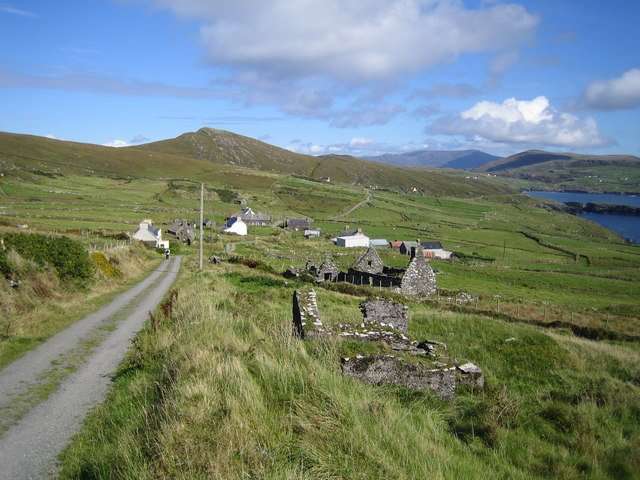 Over the centuries, the population of Dursey has gradually diminished.
At present, there are only several residents left in Dursey, making the rest of it pretty much abandoned.
One of the best things to see in Dursey Island are the abandoned houses left over from the past centuries.
These houses have been witnesses to various periods in Ireland's conflicted history and among the things that give Dursey its unique character.
5. See the Rocks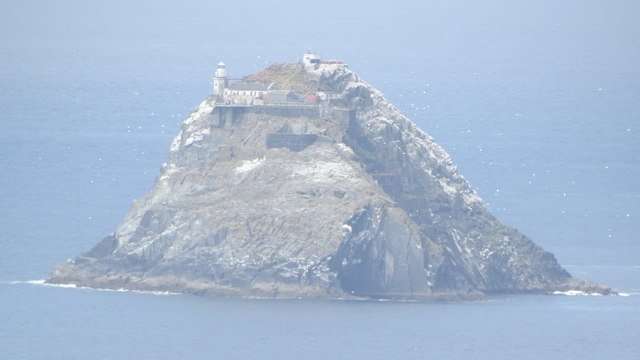 From the nearly deserted Dursey, you can easily see some nearby islands that are also worth visiting.
From the eastern end, check put the rock islands with interesting names – the Calf Rock, Cow Rock, and Bull Rock.
Visitors to Dursey may also take a closer look by joining tours that will take them on a boat ride around these rocks.
Hi, I'm Christine – a full-time traveler and career woman. Although I'm from the Philippines, my location independent career took me to over 40 countries for the past 8 years. I also lived in 3 continents – from the Caribbean, South East Asia to Africa. But despite living in several countries, my love for Ireland remains the same. A country that had been a part of my life since I was 14 because of my love for Irish music and bands. Ireland Travel Guides was born because of this passion and hopefully, in some little ways, this website will be able to help you on your next trip to Ireland.