Just a few miles southwest of Belfast, Lisburn is the birthplace of the Irish linen industry. It is nestled in the green fertile valley just beside the River Lagan, with a walkable and car-free center.
Lisburn visitors will enjoy a stroll in its huge nature parks, marvel at quirky attractions, and discover more of its history through a visit to museums and castles.
Here's a list of the best things to do in Lisburn, all guaranteed to make your stay worthwhile.
Best Things To Do In Lisburn, Ireland
1.Hillsborough Castle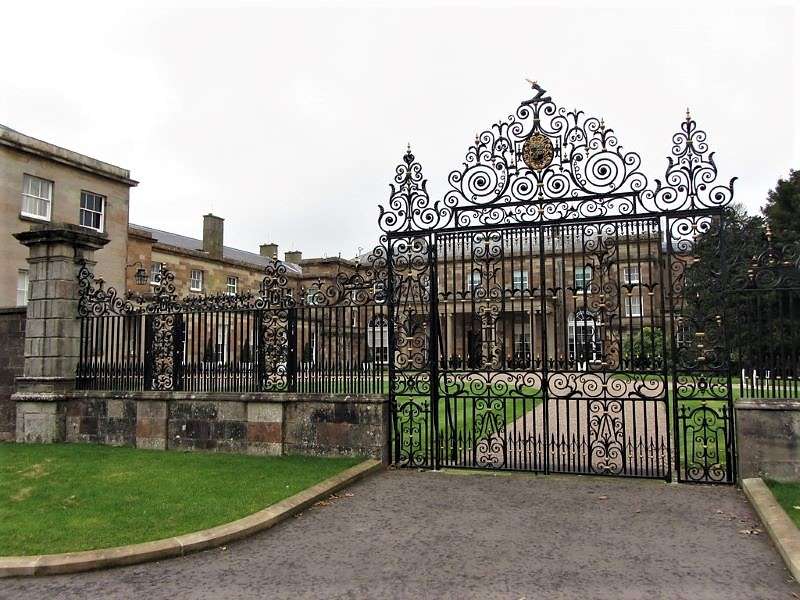 Ireland Travel Guides contains affiliate links all throughout the site. If you choose to purchase a product or book services through our affiliate links, this earns us a commission at no extra cost to you. For our complete disclosure, click here
One of the most interesting historic properties in Northern Ireland, Hillsborough Castle was built during the 1770s in Hillsborough Village.
Often listed as one of the best places to see in Lisburn, it is the official residence of the Royal Family whenever they're visiting Northern Ireland.
The castle is situated within 96 acres of beautiful grounds that include ornamental gardens, woodlands, and waterways.
As one of the Historic Royal Palaces, the property is open to tours for a look inside a working royal palace. In the main entrance, check out the statue of Ossian – a mythical warrior-poet, then the Lady Alice Temple, the Quaker Burial Ground, and the Ice House.
Inside you'll get to see the Drawing Room, regal Throne Room, the splendid State Rooms, and the Downshire Gallery which has portraits of the many people who have been in the palace, from heads of state to castle staff.
Opening Hours
Monday – Sunday: 09:30 – 18:00
Last admission: 17:00
Admission Fee
Adult (18+ years old): £11.40
Child (5-15 years old): £5.70
Contact Information
Address: The Square, Hillsborough BT26 6AG, UK
Phone: 028 9268 1300
Email:hillsboroughgroups@hrp.org.uk
2.Castle Gardens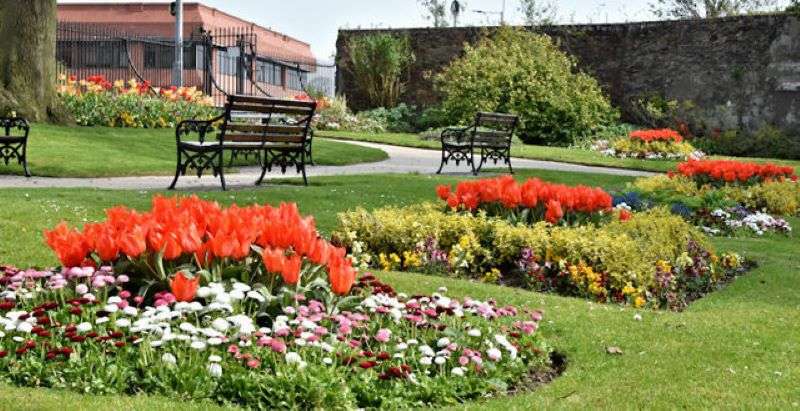 Built in the 1620s and formerly the site of Lisburn Castle, the 19th-century gardens and 17th-century terraces have recently been restored.
During the renovations, a flight of sandstone terraces from the 1600s was revealed and has been restored to include a pretty double staircase with a balustrade and a grand gateway from 1677. The same renovation also revealed a 17th-century gazebo (summer house) and terrace walls.
Also within the park are memorials for the First and Second World Wars in the upper part, along with a tribute fountain to Lisburn's turn-of-the-century benefactor Sir Richard Wallace.
Opening Hours
1st April to 30th September – 8am-8pm
1st October to 31st March – 8am-5pm
Closed: Christmas Day & New Year's Day
Contact Information
Address: Lisburn BT27 4XE, UK
Phone: 028 9266 3377
Email: castlegardenslisburn.com
3.Lisburn Square
Only a few steps from the Linen Centre and right next to Lisburn's bus station, Lisburn Square is a Georgian-style square around a glass pavilion.
It is actually an outdoor shopping center and shopping here is one of the best things to do in Lisburn. Most of the shops are local, from salons to interior designers.
The best time to visit though is during the month of May, when they have a weekend market and you can buy cheese, pastries, freshly cooked food and more from other countries such as France, Belgium, Italy, Spain, and Morocco.
Opening Hours
Daily from 9:30 am- 6 pm
Contact Information
Address: Lisburn Square, Lisburn BT28 1TS
Phone: 028 92 641384
4.Christ Church Cathedral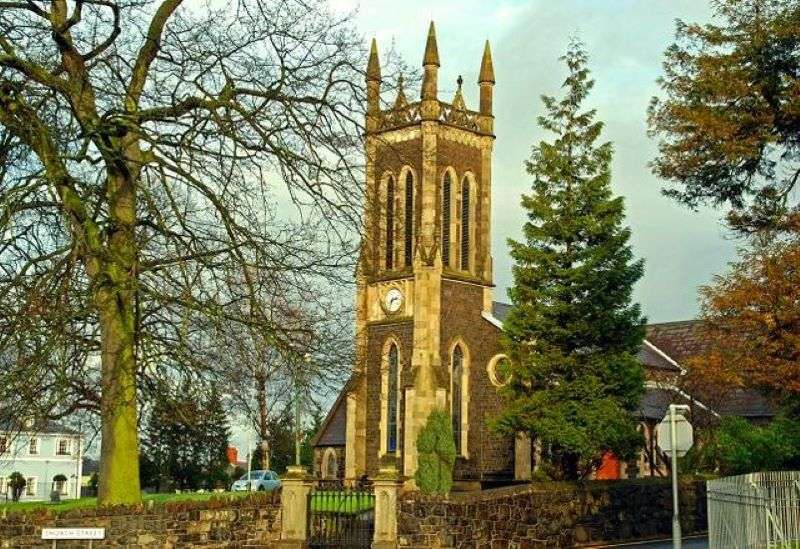 Christ Church Cathedral is the picturesque main church of Ireland's Connor Diocese.
It was rebuilt at the start of the 18th century after its original building burnt down. The church's design is rather understated and simple, but charming nonetheless.
Inside, one noticeable feature is the pair of wooden galleries running up the length of the nave rather than sitting at the back, and outside is the octagonal spire, which was added to the tower in 1804.
Contact Information
Address: 24A Castle Street Lisburn BT27 4XD
Phone: 028 9260 2400
Email: enquiries@lisburncathedral.org
5.Colin Glen Forest Park
Situated in a wooded valley embedded in the Belfast Hills, Colin Glen Forest Park is found at the boundary between Belfast and Lisburn.
A day in this park is one of the best things to do in Lisburn on weekends, especially for those who wish to enjoy time with family and friends.
Colin Glen Forest Park has a variety of activities for all ages like the SKYTrek, kayaking, and 'zorbing', where you run over the park river while inside a huge rubber ball and bouncing off your friends in a crazy game of zorb-based football.
Opening Hours
9 am -6pm
Admission Fee
Contact Information
Address: 163 Stewartstown Road, Dunmurry Belfast, BT17 0HW
phone: 028 9061 4115
Email: reception@colinglen.org
6.Giant's Ring
Nestled inside the Lagan Valley Regional Park is one of the few prehistoric sites in the area. It is the Giant's Ring, a henge monument at Ballynahatty dating back almost 5,000 years, older than Egypt's pyramids.
Formerly used for horse racing during the 1700s because of it being an almost perfect circle, it is hands down a must-visit and one of the best attractions in Lisburn.
The Giant's Ring is in a circular enclosure 180 meters in diameter. hemmed by a circular earthwork bank that's 3.5 meters in height. There are five gaps in this bank, and three are believed to be original, and close to the center of the ring is an isolated megalithic passage tomb.
Opening Hours
24 hours
Contact Information
Address: Belfast BT8 8LE, UK
Phone: +44 28 9082 3207
7.Lagan Valley Regional Park
Lagan Valley Regional Park is a magnificent mix of countryside, urban parks, heritage sites, nature reserves, and riverside trails. Consisting of 1,830-hectares, this also takes in 11 miles of the Lagan River between Stranmills, part of Belfast and the Union Locks in Lisburn. It's an ideal place to enjoy the countryside, enjoy sports such as cycling, running and canoeing, or to engage in more leisurely activities such as bird watching and walking.
The park also has the Ballyskeagh High Bridge, which constructed from local sandstone around 1760 with its tall, narrow arches; and the Lock Keeper's Cottage, where you can see one of the original barges that navigated the Lagan canal.
Opening Hours
Monday -Friday- 10 am-4pm
Saturday -Sunday- 11:30 am-1:30 pm
Contact Information
Address: 3 Lock Keepers Ln, Belfast BT8 7XT, UK
Phone: 028 9049 1922
Email: admin@laganvalley.co.uk
8.Irish Linen Centre and Lisburn Museum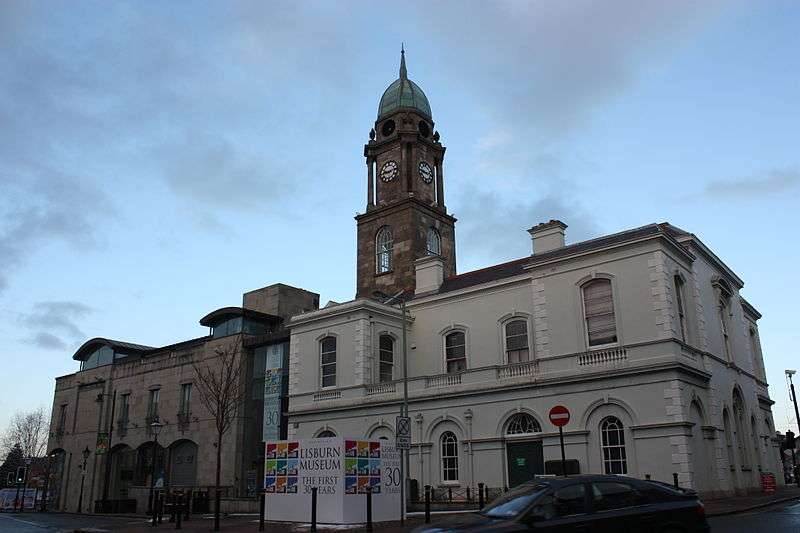 Located in Lisburn's oldest building which was a 17th century Market House, this award-winning museum showcases the history of the Irish linen industry and its importance to Lisburn. Linen has always been regarded as a high-status cloth and was used by the ancient Egyptians. Proof of it is a piece from the tomb of Tutankhamun, from 1500BC, that is on display in the museum. A visit to the Irish Linen Centre and Lisburn Museum, watching daily demonstrations of hand spinning and loom-weaving is one of the best activities to do in Lisburn.
Opening Hours
Monday to Saturday, 9.30 am-5 pm throughout the year.
Contact Information
Address: Market SquareLisburn BT28 1AG County Antrim Northern Ireland
Phone: +44 28 9266 3377
Email: ilcsales@lisburncastlereagh.gov.uk
9.Belshaw's Quarry Sculpture Park
A unique attraction in Lisburn is Belshaw's Quarry Sculpture Park, located in the countryside to the northwest. The place used to be a source of limestone until it closed down in 1950
On the quarry floor, you will find some interesting species that have flourished such as orchids, wild strawberries and a colony of common blue butterflies. Recently a sculpture park was set up at the quarry, with pieces that represent its unique geology.
Contact Information
Address: Bensons Rd, Lisburn BT28 3UU, UK
Phone: +44 28 3885 3950
10Hilden Brewery Tour
Aside from whiskey, beer is a drink that's long been part of the Irish culture. Visiting Hilden Brewery, the oldest family-run independent brewery in Ireland, is definitely one of the things to do in Lisburn whether you're a fan of beer or not.
Based at the Georgian Hilden House, this brewery was built in 1824. During a visit, you get to to the brewery, learn more about this ancient craft from Master Brewer, and sample some of their award-winning beers.
Opening Hours
( The Tap Room)
Lunch
Tuesday to Saturday
12pm – 2.30pm
Sunday 12pm – 3.00pm
Dinner
Tuesday to Saturday
5.30pm to 9 pm
Contact Information
Address: Hilden Housen Grand Street Hilden Lisburn BT27 4TY
Phone: +44 2892660800
Email:info@hildenbrewery.co.uk
11.Balmoral Show
A great way to sample rural life in Northern Ireland is through the Balmoral Show. It is a mix of a trade fair and American-style state fair, held during the month of May. The show has been based at Balmoral Park and held yearly for the past decade or so.
During the event, there are hundreds of stalls of agricultural products, machinery and arts, and crafts, all accompanied by fairground rides, stunt horse riders and a food pavilion with nearly a hundred companies represented. One of the highlights of the Balmoral show though are the livestock competitions for cattle, horses, goats, and pigs.
Opening Hours
Wednesday 9.30am – 6 pm
Thursday 9.30am – 8 pm
Friday 9.30am – 7 pm
Saturday 9.30am – 6 pm
Admission Fee
Pre-show Prices
Adult (Over 18) £17
Seniors (Over 65) £12.50
Youth (12-18 years) £10
Children 5-11 years £2
Children under 5 years FREE
Contact Information
Address: Eikon Exhibition Centre Balmoral Park Halftown Road Lisburn BT27 5RD
Phone: +44 (0)28 9066 5225
Email:info@ruas.org.uk
12.Wallace Park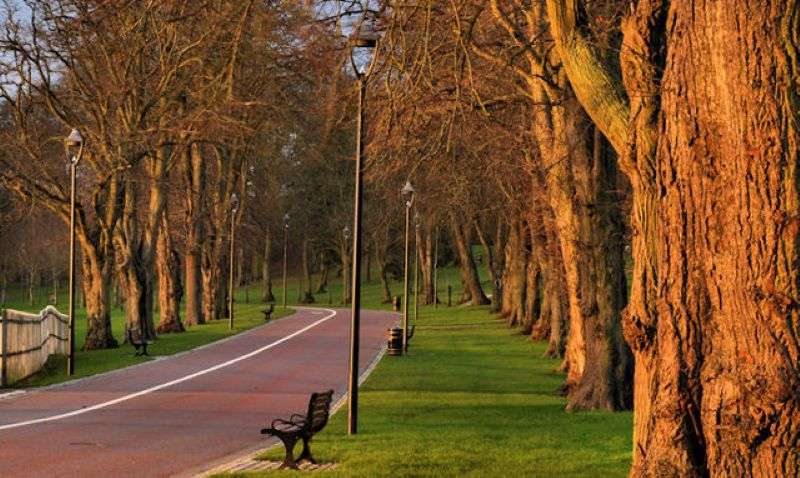 Wallace Park is located in the heart of Lisburn and spans 25 acres of mature parkland, spacious lawns, and mature trees. Originally known as the Peoples Park, it was renamed after its former landowner and Lisburn benefactor, Sir Richard Wallace's death in 1890. One of the prettiest places to visit in Lisburn, the park design hasn't changed much since it was Wallace's private gardens and has kept its Victorian English country style. The park has a great number of century-old trees that serves as home to all sorts of birdlife, and two species of bat: Leisler's bats and common pipistrelles, which you may spot around twilight.
Opening Hours
Open 24 hours
Contact Information
Address: Lisburn BT27 4AN, UK
Phone:+44 28 9250 9250
13. Ulster Aviation Society
Located in Halftown Road, at the western edge of Lisburn, is the Ulster Aviation Society. If you're interested in aircraft and a bit of military history, or simply want to see something different while in Lisburn, the Ulster Aviation Society offers a unique array of 30+ historic aircraft and exhibits celebrating Northern Ireland's aviation heritage. You can also see a commercial, Cold War and World War 2 aircraft, all housed in a historic hangar.
The Ulster Aviation Society is made up of a small army of enthusiasts and has been rebuilding and preserving historic planes and helicopters since 1968. As you make your way around the collection you'll even see some impressive restoration work in progress.
Admission Fee
Donations
Evening visits may be subject to a donation Lighting surcharge of £25.
Donation rates are scaled according to Group size:
Up to 10 people £40
11~20 people £60
21~30 people £80
31~40 people £100
41~50 people £120
50+ people negotiable, by prior written agreement only.
Contact Information
Address: Gate 3 – Maze Long Kesh, 94-b Halftown Road, Lisburn, Co. Antrim, N. Ireland, UKBT27 5RF