Ireland's beaches are in abundance. Ireland might not be a tropical country but when it comes to natural beauty, there is a good selection of beautiful beaches in Ireland.
These Irish beaches and coasts were chosen for being the most popular, and the most protected and well-preserved. Some of them hold a Blue Flag—a widely-accepted international symbol and beach standard when it comes to shore and water cleanliness, management, and development.
So, we bring you the top 10 best beaches in Ireland that you must see during your visit here.
1.Murlough Beach, County Down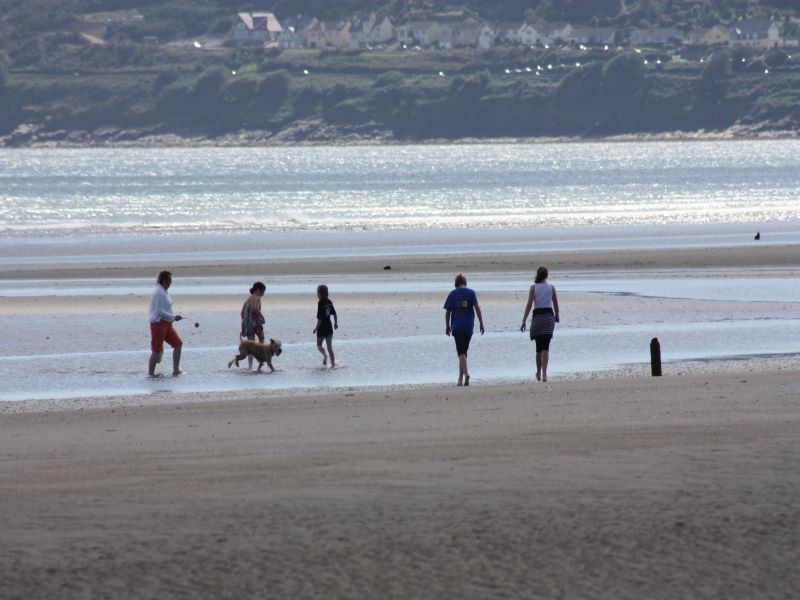 Ireland Travel Guides contains affiliate links all throughout the site. If you choose to purchase a product or book services through our affiliate links, this earns us a commission at no extra cost to you. For our complete disclosure, click here
Murlough beach is a flat sandy beach which is 2m wide. It has an ancient sand dune system which is 6 km in length. The beach is purely natural and is famous because of its old dune sand system.
For those who love walking with their pets and feeding birds, it is a place exactly made for you. Rare butterflies, fantastic birds, and shrubs are abundant in this area. Windsurfing and kite surfing activities are common activities around its fine shores.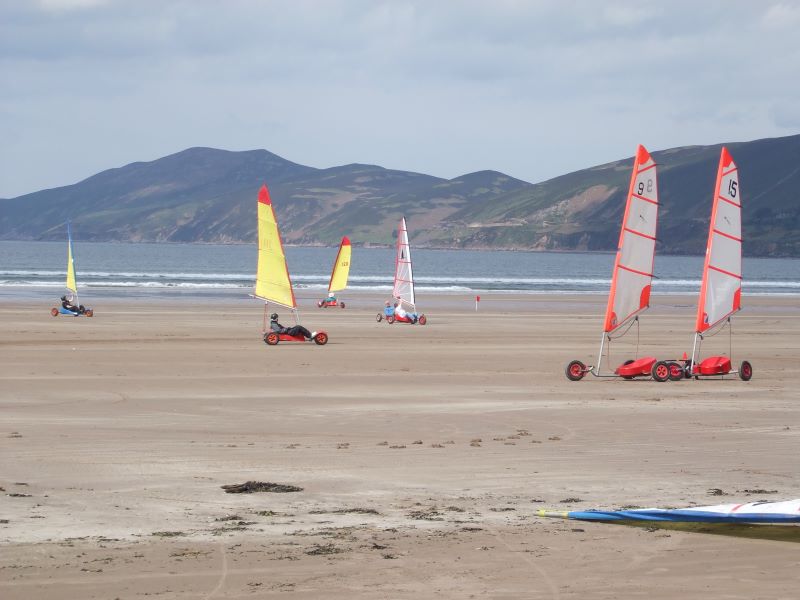 This beach locates in the Dingle peninsula and it is famous for surfing. You will find too many surfers as it stretches for three miles and has a lot of crowd of tourists.
The tourists are mostly from the eastern side that travel miles only to see the beauty of this place.
Your beach strolls will never be the same in Inch Beach in County Kerry. The long expanse of white sand its navy-blue sea is a must for travelers and strollers. Adrenaline-fueled activities on the beach are aplenty.
3.Portsalon Beach, Co. Donegal
View this post on Instagram
It is a beautiful sandy beach which is part of the natural heritage area in Ireland. It is a magnificent place for travelers and for the local people. It is the best and finest beach for families to spend a fun day in Donegal County.
With its crystal, azure waters, playful waves, and quality meals from restaurants overlooking the seashore, Portsalon beach was ranked as one of the top 10 beaches of the world.
It is also one of the most picturesque and remains as one of the most photographed beaches in the world.
4.Dog's Bay and Gurteen Bay, Connemara
View this post on Instagram
These two beaches in Connemara are just class apart. They are a mere reflection of the mirror.
The water is so clean and shiny and the greenery around the beach makes it one of the most attractive and best beaches in Ireland. This place has white sand too around it.
5.Keem Beach, Co. Mayo
For those who have visited the village of Dooagh in Ireland knows about the beauty of Keem bay in County Mayo.
A place captivates your attention and makes you fall in love with the beach. It's so beautiful and has high altitude sea cliffs which are the tallest in Ireland.
6.Inchydoney Beach, Co. Cork
View this post on Instagram
If you are looking for peaceful beaches and spacious sands during your trip to Ireland, Inchydoney Beach in Cork is the place for you. This beach is a supreme level beach because it got the award 3 times consecutively for being the most coveted traveler's choice.
7.Portstewart Strand, Co. Derry
View this post on Instagram
With its walking entry open for an entire year, and its free-parking for beach members and non-members alike, Portstewart Strand is a destination that will not disappoint.
The golden sand is cared for by the National Trust. It holds a Blue Flag, the international standard for cleanliness, management, and quality of bathing water.
And it is also one of the few remaining beaches in Ireland where cars and other privately-owned vehicles can be driven by tourists and locals alike, with permission from the management.
Your strolls might be a bit faster than usual because of your brought vehicle, but it is a great way to enjoy the warm sunsets in Ireland.
8.Coumeenole Beach, Dunquin, Co. Kerry
View this post on Instagram
This place is one of the most beautiful places which you surely want to see on Earth. Visiting this place is a dream come true because of the beauty of the landscape and the water.
Here swimming is banned because of the unpredictable currents in the water.
9.Killiney Strand, Co. Dublin
View this post on Instagram
The Killiney strand is in southern Dublin. You can reach there through a quick train journey. A haven that stretches 800m, it is considered as one of the longest coasts in Ireland.
Killiney Strand, being a stony beach, has been compared to the Bay of Naples in Italy. Hidden in the northern end of the Bay of Killiney is the White Rock.
During the low tide, this site can be a place to relax, unwind, and meditate as you stare at the calming Atlantic before you.
Activities include bathing, tanning during the summer, and long walks with yourself, your dog, or a special someone.
10.Main Beach, Bundoran, Co. Donegal
View this post on Instagram
Have you heard the song beautiful Bundoran? This beach is the inspiration for this song and yes, it completely matches the song lyrics. You cannot deny the beauty of nature here that will make your soul swift away in peace.
Enjoy camping with your friends, kite-surfing, bathing on its cool waters, beach tanning, outdoor sports activities, and relaxing while looking at one of the most breathtaking sights on the beaches of Ireland.
So, these are our top 10 beaches in Ireland that you must see. You cannot deny that every one of them is class apart from each other.
So, whenever you go to Ireland don't forget to visit our top 10 beaches in Ireland.
---
New to Airbnb? Get a $43 off for your next trip if you use our link here.
---
Hi, I'm Christine – a full-time traveler and career woman. Although I'm from the Philippines, my location independent career took me to over 40 countries for the past 8 years. I also lived in 3 continents – from the Caribbean, South East Asia to Africa. But despite living in several countries, my love for Ireland remains the same. A country that had been a part of my life since I was 14 because of my love for Irish music and bands. Ireland Travel Guides was born because of this passion and hopefully, in some little ways, this website will be able to help you on your next trip to Ireland.