Glasnevin Cemetery is probably one of the most interesting places in Dublin. A stroll inside will have you wondering if you're really in a place for burying the dead. Perhaps you've just stumbled upon a secret park? Or is it an outdoor art museum? Try all of the above.
Glasnevin Cemetery: A Unique Way To Learn The History Of Ireland
---
New to Airbnb? Get $64 off for your next trip if you use our link here.
---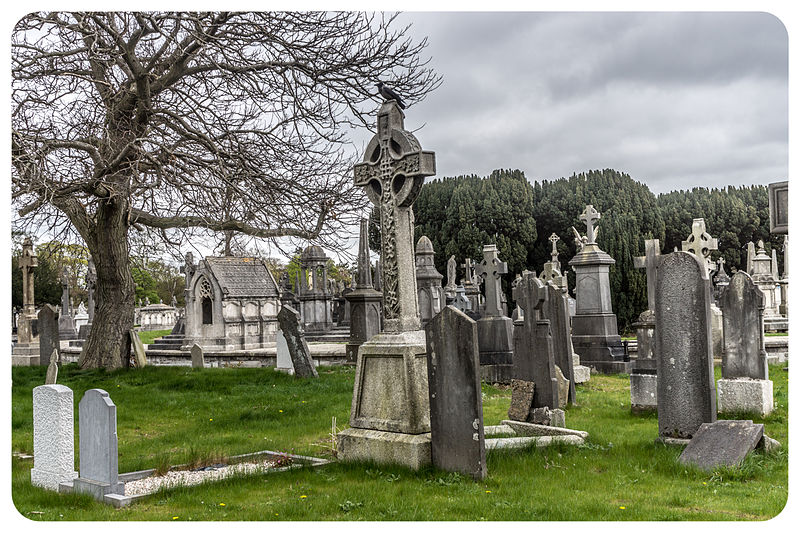 Ireland Travel Guides contains affiliate links all throughout the site. If you choose to purchase a product or book services through our affiliate links, this earns us a commission at no extra cost to you. For our complete disclosure, click here
Glasnevin Cemetery History
More than a final resting place for the people of Dublin, Glasnevin has become a unique attraction. It holds the graves and memorials of several notable figures in Ireland and was opened to the public for the first time in 1832.
Despite being an unusual place to do sightseeing, this cemetery is considered as one of the top attractions in Ireland due to its rich history.
A cemetery tour in Glasnevin will take you back to the history of Ireland through the people buried there. You can learn the stories Ireland's political and notable figures such as Eamon De Valera, Daniel O'Connell, Charles Stewart Parnell, Michael Collins, Countess Marckievicz and Brendan Behan just to name a few.
Apart from the usual graves and memorials, this is a well-landscaped area with winding roads lined with a variety of trees.
Also notably scattered within the grounds are beautiful sculptures. Having one's art displayed in Glasnevin has become quite prestigious that artists happily and willingly accepted commissions.
This resulted in Glasnevin being some sort of an outdoor gallery for artists to showcase their work.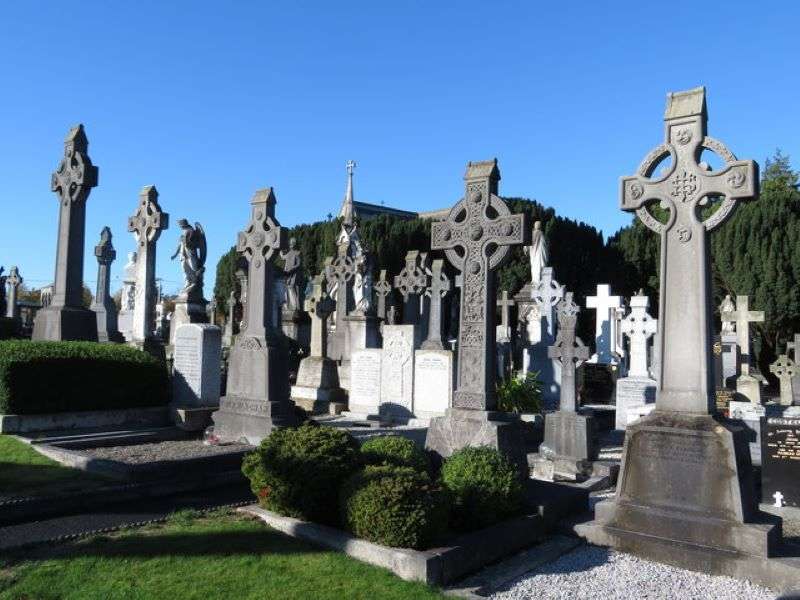 Another reason that makes Glasnevin special is that it is a nondenominational graveyard. This means that people can be interred here regardless of religious affiliations.
It has always been that way since Glasnevin was established in 1832. It was the first of its kind in the country.
At present, it is the final resting place for 1.5 million people. A number of the great and notable Irish people were buried here, making Glasnevin the 'national' cemetery and one of the best museums in Dublin.
The first burial in Glasnevin was on February 22 on the year it was established.
Glasnevin is pretty good at record-keeping, too, so we know that the first person to be interred here was Michael Carey. He was the 11-year-old son of Michael and Bridget Carey.
Glasnevin since then has maintained a register of every single burial. This makes Glasnevin an ideal place for genealogy research.
Glasnevin's records were actually three decades ahead of Dublin's civil registration of deaths.
This is all thanks to Daniel O'Connel, who established Glasnevin. His remains were buried within the cemetery grounds, beneath a tower that's said to be the tallest in Dublin.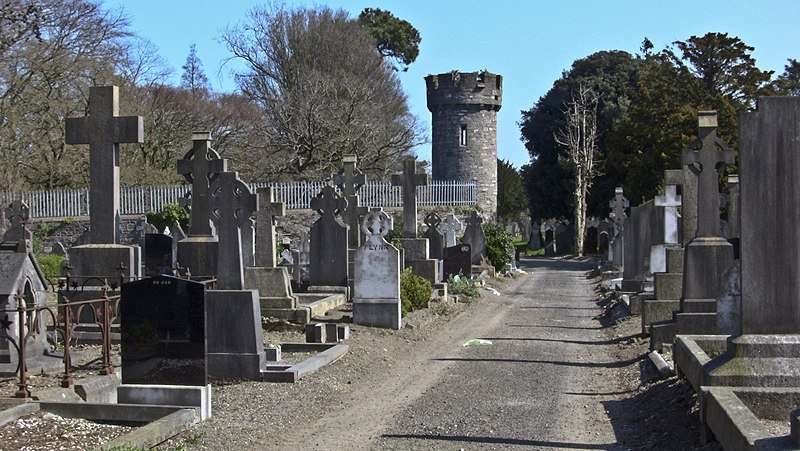 Back in the 1800s, the Roman Catholics in Ireland were not allowed to bury their dead according to their religious practices. They were not even allowed to have their own burial ground. Daniel O'Connell persistently campaigned to have a cemetery that does not discriminate.
The establishment of Glasnevin was eventually approved and that was one huge step forward. It was the first-ever graveyard in Ireland where both Catholics and Protestants were given a dignified and proper burial.
Each burial in Glasnevin was well recorded, too. Each record has the full name, address, cause of death, date, and location of death, as well as the name and address of the informant. The exact location of the grave are also indicated in the records.
However, even if the site can be accurately located, it does not guarantee that there is a headstone. A great number of those buried in Glasnevin are in unmarked graves.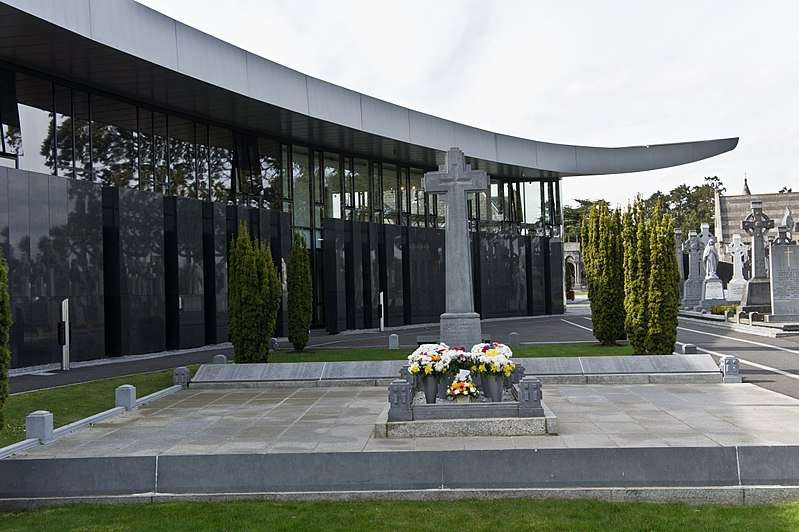 These days, Glasnevin records can also be accessed online as well as the other four cemeteries managed by the Glasnevin Trust.
Occupying 128 acres of land, Glasnevin is now also a top tourist spot in Dublin. A stroll through the area will easily tell anyone that it is a garden cemetery.
Over the years, as said earlier, Glasnevin has also become some sort of an outdoor gallery for artists. Aside from the park-like atmosphere and art, Glasnevin visitors go here to actually see the cemetery itself.
Some interesting places to see are the fancy graves of the rich, with intricate headstones and memorials. There are also special areas for the victims of many epidemics or outbreaks.
Glasnevin also has specific burial grounds for certain groups of people. Examples of these groups are those from the College of Surgeons or members of the Jesuit order of Dominican Friars.
What considers the most famous part of Glasnevin though is the Republican plot. This is where many of those killed or executed during the fight for independence were interred.
---
New to Airbnb? Get $64 off for your next trip if you use our link here.
---
Hi, I'm Christine – a full-time traveler and career woman. Although I'm from the Philippines, my location independent career took me to over 40 countries for the past 8 years. I also lived in 3 continents – from the Caribbean, South East Asia to Africa. But despite living in several countries, my love for Ireland remains the same. A country that had been a part of my life since I was 14 because of my love for Irish music and bands. Ireland Travel Guides was born because of this passion and hopefully, in some little ways, this website will be able to help you on your next trip to Ireland.