A trip to the Kilmainham Gaol is probably one of the more sobering experiences should you decide to visit. It is located off the Dublin city center and accessible via public transport.
This place is far from being fun or relaxing tourist attraction, but it is an important part of Ireland's history. In particular, the Gaol played a significant role in the country's independence.
This place is no fortress, not a pretty castle or museum. Kilmainham Gaol was a working prison that housed men, women, and children.
Things you'll find in this article
Kilmainham Gaol – History And All The Things You Need To Know
---
New to Airbnb? Get $64 off for your next trip if you use our link here.
---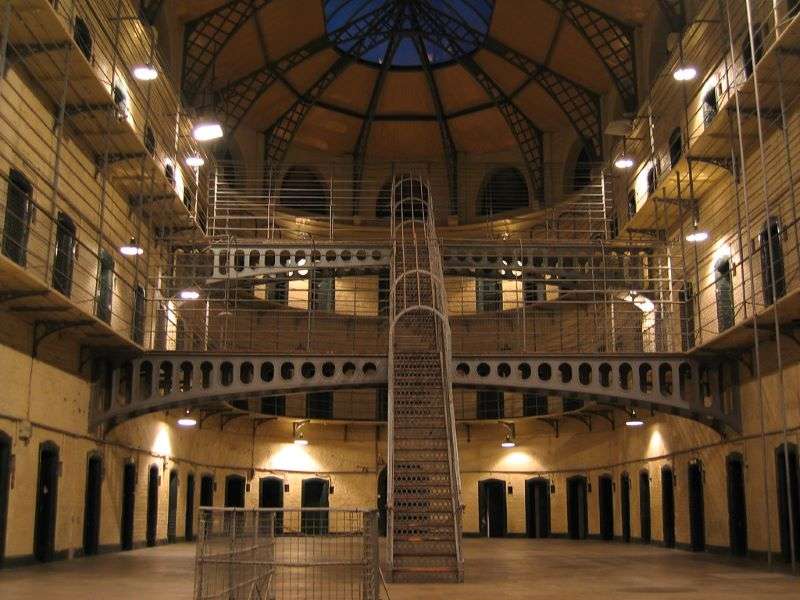 Ireland Travel Guides contains affiliate links all throughout the site. If you choose to purchase a product or book services through our affiliate links, this earns us a commission at no extra cost to you. For our complete disclosure, click here
It was in operation from 1787 until 1924. Records say that the youngest child sent here was only seven years old.
The prison housed felons of all ages, sexes, and offenses. Those who had more serious charges were not kept in jail cells but hanged outside.
Thousands of prisoners were also kept here while they await transport to British penal colonies in Australia.
During the time of the Great Potato Famine (1845 – 1852), it was said that many people intentionally broke the law so they'd be sent to the Gaol.
READ MORE: 10 BEST MUSEUMS IN DUBLIN, IRELAND
Irish people back then did this hoping they'd be fed while incarcerated. This situation eventually led to the overcrowding of the prison.
Women and children had to sleep on the floor or hallways without blankets or covering.
Men had to squeeze themselves in 28-square meter cells that are usually good for only five people.
From the late 19th century to the early 20th century, Kilmainham Gaol was infamously tied to its rebel prisoners. A great number of Irish Nationalists were sent here.
Meanwhile, every Irish Republican leader stayed here for various offenses at one time or another.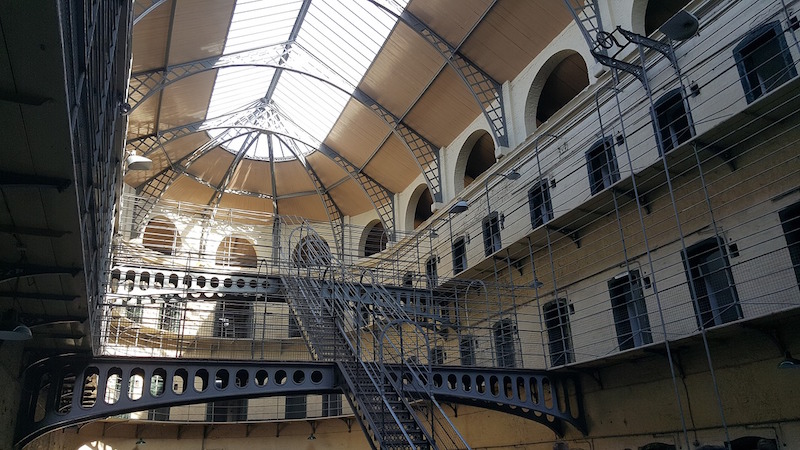 Following 1916 Rising when the riots were quelled by the British Army, its leaders gave themselves up under the orders of Pádraig Pearse.
A lot of those who were part of the Irish Revolution was kept in jail. At the same time, the controversial secret courts-martial also happened under British General John Maxwell.
READ MORE: 30 THINGS TO DO IN DUBLIN, IRELAND
Those tried did not even have access to lawyers, and fifteen of them were executed. Of those fifteen, seven were signatories of the 1916 Proclamation including Pearse.
These executions, instead of containing the nationalist uprising, had the opposite effect. The nationalist movement further gained momentum.
Word spread regarding these executions and it eventually resulted in independence for most of Ireland. Soon after, Kilmainham Gaol ceased its operations and closed in 1924.
Kilmainham Gaol as a working prison may have been closed, but it is now a symbol of Ireland's painful past.
In 1958, the Kilmainham Gaol Restoration Society was formed. In the 1960s, restorative work was done by a team of dedicated volunteers before the Irish government took over.
In 1971, Kilmainham Gaol reopened as a museum. During the centenary of the 1916 Uprising in 2016, Ireland's Office of Public Works invested €5 million in refurbishing the site.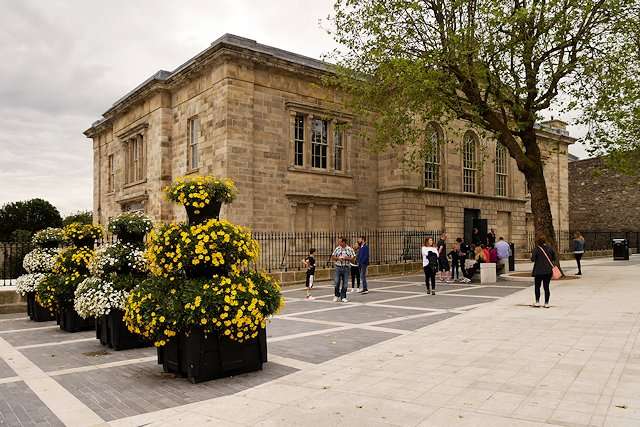 Today, Kilmainham is one of the most visited places in Ireland. It offers guided tours where guests get to see detailed exhibitions about the political and penal history of the prison.
All the restorative work done on Kilmainham are also featured in this exhibition.
There's also a fascinating feature on the history of Irish Nationalism. This part includes some of the last words and graffiti (written in prison walk) of the executed leaders of the 1916 rebellion.
Apart from the guided tour, today's Kilmainham also has a tea shop and a museum that spans three floors. Meanwhile, access to the prison is limited and is only allowed during guided tours.
Visitors Information for Kilmainham Gaol
Opening Times
Kilmainham Gaol Museum is open all year round, except the 24th, 25th, and 26th of December
October – March 9:30 – 17:30 (last admission at 16:15)
April & May 9:00 – 18:00 (last admission at 16:45)
June, July & August 9:00 – 19:00 (last admission at 17:45)
September 9:00 – 18:00 (last admission at 16:45)
Admission Fee
Online prices – Adult €8, Senior €6, Child/Student €4 and Family €20. Walk-up prices* – Adult €9, Senior €7, Child/Student €5 and Family €23
Contact Information
Address: Kilmainham Gaol Museum Visitor Centre, Kilmainham Courthouse, Inchicore Road, Kilmainham, Dublin 8, Ireland. D08 RK28
Email: kilmainhamgaol@opw.ie
Phone: +353 1 4535984
Kilmainham Gaol Tours
If you want to join tours, below are our recommended hop-on hop-off bus tours to Kilmainham Gaol.
---
New to Airbnb? Get $64 off for your next trip if you use our link here.
---
Hi, I'm Christine – a full-time traveler and career woman. Although I'm from the Philippines, my location independent career took me to over 40 countries for the past 8 years. I also lived in 3 continents – from the Caribbean, South East Asia to Africa. But despite living in several countries, my love for Ireland remains the same. A country that had been a part of my life since I was 14 because of my love for Irish music and bands. Ireland Travel Guides was born because of this passion and hopefully, in some little ways, this website will be able to help you on your next trip to Ireland.