One of the most popular attractions in Ireland, the Galway City Museum is perfect for solo, couple, or group travelers who want to comb a piece of extensive information about Galway's past.
Rated as the most popular places to visit in Galway, the Galway City Museum showcases the history, sea science and archaeological artifacts of the city. So read on to learn more about this city museum.
Things you'll find in this article
Galway City Museum: All The Things You Need To Know
Ireland Travel Guides contains affiliate links all throughout the site. If you choose to purchase a product or book services through our affiliate links, this earns us a commission at no extra cost to you. For our complete disclosure, click here
The Museum was founded in the mid-1970s and was originally located in Comerford House which was also the home of the English artist Clare Sheridan.
The Comerford was owned by the Comerford family and it was a popular prehistoric house during its day. The Comerford then sold the property to the Greenwood family and then finally owned by Clare Sheridan who was the first cousin of Sir Winston Churchill.
In 1976, the original museum then founded.
Initially, the museum was only collecting Sheridan's collections but eventually started collecting other artifacts and cultural heritage.
And by 2004, the original museum was closed down.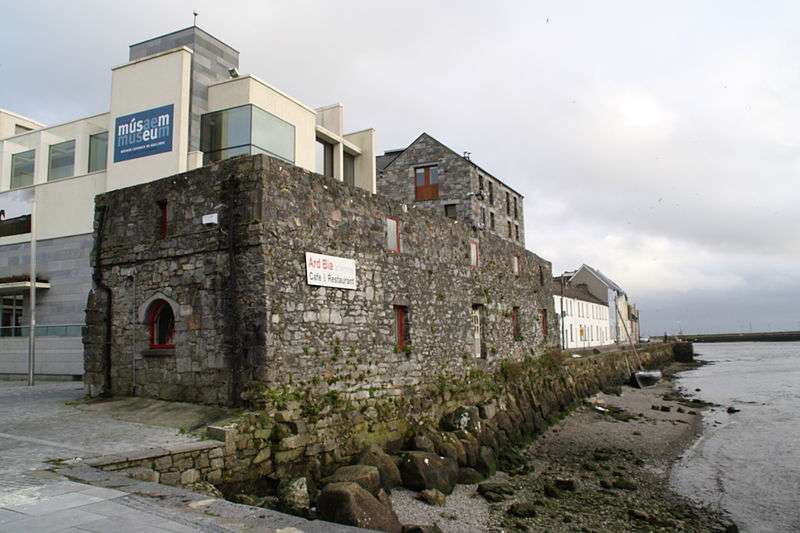 In April 2007, the new museum was then built beside the original location. And it is now the modern museum that we are known today.
And as the city museum was modernized, the collections grew as well.
The museum hosts exhibit featuring the Great War and the interesting marine life along Galway's coastline.
You can also find a big collection of artifacts and souvenirs from World War I and the Civil/Independence War, Medieval and pre-Medieval era in Galway, and all the way back to its prehistoric times.
The Galway City Museum is a repository of the cultural heritage of the city of Galway so you can't visit Galway without going to the city museum.
Visitors information for Galway City Musem
Opening Time
Tuesday to Saturday -10am-5 pm
Easter to end of September –12pm-5 pm
Admission Fee
Free
Contact Information
Address: Spanish Parade, Galway H91 CX5P
Email:museum@galwaycity.ie
Phone:+353-091-532460
Hi, I'm Christine – a full-time traveler and career woman. Although I'm from the Philippines, my location independent career took me to over 40 countries for the past 8 years. I also lived in 3 continents – from the Caribbean, South East Asia to Africa. But despite living in several countries, my love for Ireland remains the same. A country that had been a part of my life since I was 14 because of my love for Irish music and bands. Ireland Travel Guides was born because of this passion and hopefully, in some little ways, this website will be able to help you on your next trip to Ireland.