What is Ireland famous for? Ireland is famous for a lot of things.
A small island in the North Atlantic, it is divided into two countries: the Republic of Ireland and Northern Ireland which is part of the United Kingdom.
Ireland has some of the most interesting contributions to the world despite its small size. From friendly people to famous drinks to interesting festivals, let's take a look as to what Ireland is known for.
What Is Ireland Famous For?
1. Ireland is famous as the origin of Halloween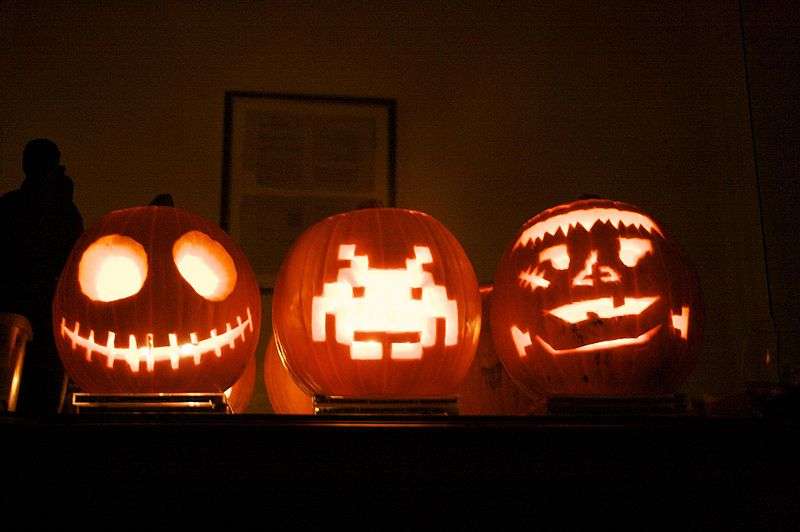 Ireland Travel Guides contains affiliate links all throughout the site. If you choose to purchase a product or book services through our affiliate links, this earns us a commission at no extra cost to you. For our complete disclosure, click here
Most countries in the world celebrate Halloween and Halloween is of Irish origin. It came from the Irish festival called Samhain. Celebrated in All Saints' eve or on the 31st of October, Halloween is a celebration in remembrance of the dead that occurs annually.
It is a Celtic harvest festival, where the Celts believe that at the end of summer, the gulf that separates our world from the world of ghosts becomes thin. This occurrence makes it possible for bad creatures to wander the earth.
It was the Irish immigrants in the US who made Halloween popular in the 19th century and it is now being celebrated across the world.
2. Ireland is the home of St. Patrick's Day
St. Patrick's Day, which is every March 17, is the feast day of St. Patrick, the patron saint of Ireland.
This day commemorates the arrival of Christianity in Ireland, which was in the year St. Patrick arrived back in the country tom preach Christianity to the people.
March 17 is also the day that St. Patrick died in 481.
For over a thousand years, the Irish observed St. Patrick as a religious holiday. A typical St. Patrick's day celebration among the Irish Catholic involves attending church in the morning than watching the parade after.
Later on, however, the Irish emigrants, particularly those who are in the United States, transformed St. Patrick's day from a relatively tame religious holiday into a bright, colorful, and fun secular holiday of revelry and celebration of all things Irish.
3. Ireland produced some of the most popular bands/ musicians in the world
Do you know that there are lots of Irish bands and musicians that are famous worldwide? Some might not have made it in Billboard but a lot are still famous outside of Europe and the US. But for sure, you have heard most of them.
U2 is one of the most successful Irish bands. And if you haven't heard them, then you are probably living under the rock for decades because they are only one of the most popular rock bands in the world.
The Cranberries is also a popular Irish band that is famous for the 80s rock song "Zombie", The Dubliners who is known for Irish folk music, The Corrs, The Script, Snow Patrol, the Irish boybands Westlife and Boyzone, and even Niall Horan of One Direction is Irish. And these are just a few examples of popular Irish bands and musicians.
4. Ireland is famous for being one of the filming locations of Game of Thrones
Since Game of Thrones premiered almost a decade ago, it has slowly but surely built the massive following that soon catapulted it to global success.
The fantasy series based on G. R. R. Martin's novels was a phenomenal hit, with its intricately intertwined storylines, complex characters that are compellingly portrayed by its talented cast, breathtaking sceneries captured through its stunning cinematography – that has captivated fans season by season.
Along with their overwhelming support for the series, fans have developed an interest in the books, in the made-up languages, and most especially, in the locations where Game of Thrones was filmed.
And a big chunk of the series was shot in Northern Ireland. From Dark Hedges to Dunluce Castle, Northern Ireland surely gave Game of Thrones majestic filming locations.
5. Ireland is famous for its beers
Ireland won't be Ireland without the beer and Irish beer will always mean Guinness. This world-famous beer can be found anywhere in the world and it becomes an icon for beer-loving drinkers.
Guinness is malty and sweet, with just a hint of bitterness. There are also notes of roasted coffee and chocolate, and a distinctly smooth, creamy texture.
Guinness has been brewing at St. James's Gate in Dublin since 1759 and is sold in over a hundred countries across the world. And it's just one of the best drinks in Ireland that visitors in the country should really try.
6. Ireland is famous for its numerous castles
Ireland is home to over 30,000 castles. Say what?
Yes, there are several castles in Ireland that even locals already lost count. These castles were built as early as the 10th century and although most of them have already seen its days, these castle ruins still possess the grandeur they once had. There are also few castles that have been restored and still standing proudly up to this day.
These castles are scattered all throughout Ireland and it's hard to decide which castles to prioritize. But among the most popular ones are Blarney Castle, Rock of Cashel, Kilkenny Castle, Trim Castle, Dunluce Castle, Dublin Castle, and King John's Castle.
---
New to Airbnb? Get a $43 off for your next trip if you use our link here.
---
Hi, I'm Christine – a full-time traveler and career woman. Although I'm from the Philippines, my location independent career took me to over 40 countries for the past 8 years. I also lived in 3 continents – from the Caribbean, South East Asia to Africa. But despite living in several countries, my love for Ireland remains the same. A country that had been a part of my life since I was 14 because of my love for Irish music and bands. Ireland Travel Guides was born because of this passion and hopefully, in some little ways, this website will be able to help you on your next trip to Ireland.