Dublin is one of the most fun cities in the world. Known for its pubs, world famous drinks, and friendliest people in the world, the city has a lively vibe that can't be beaten. Aside from the energy-pulsing vibe, there are so many things to do in Dublin. But if you are looking for something different, there are several unusual Dublin tours that you can check out in the city.
These tours are not your usual sightseeing tours in Dublin. So if you are looking for some of the weirdest, wackiest, most interesting, and spookiest Dublin tours, this list is for you.
Dublin Ghost Tours
Ireland Travel Guides contains affiliate links all throughout the site. If you choose to purchase a product or book services through our affiliate links, this earns us a commission at no extra cost to you. For our complete disclosure, click here
Ghost tours are becoming quite popular in Dublin. It is also said that the first ghost tour bus in the world was first established in Dublin.
The Dublin ghost tours are normally done during the evening with activities involving visiting graveyards, haunted buildings, and churches and with the storytelling of the popular folklore, urban myths, and even some historical events in Ireland.
Here are some of the popular ghost tours in Dublin that you can choose from:
Dublin Ghostbus Tour
This Ghostbus tour takes you to a spooky trip in a 2-hour unique bus experience involving felons, fiends, phantoms and other Dublin darkest tales. You will also learn about Bram Stoker who was the author of the famous novel Dracula. They also recreate the strange activities of Dr. Clossey of the College of Physicians, who on his time robbed graves to indulge his experiments. It was also reported that two of his medical students disappeared during his time.
Cost: €28
To book this tour, click here.
Dublin Haunted History Walking Tour
This walking tour involves visiting some of the popular landmarks in Dublin but with a twist of the stories of ghost and ghouls – who are known to rob graves and feed on dead bodies.
You will also learn about interesting stories through insider's knowledge from the Paranormal Study and Investigation in Ireland.
Cost: €19
To book this tour, click here.
Gravedigger tour
This horror and comedy show lasts for 2 hours on a spooky designed bus. This bus tour will take you to the darkest and most gruesome tales of Dublin and the famous Gravedigger's Pub where you can get the best pint of Guinness afterward.
Cost: €25
To book this tour, click here.
Dublin Cemetery Tour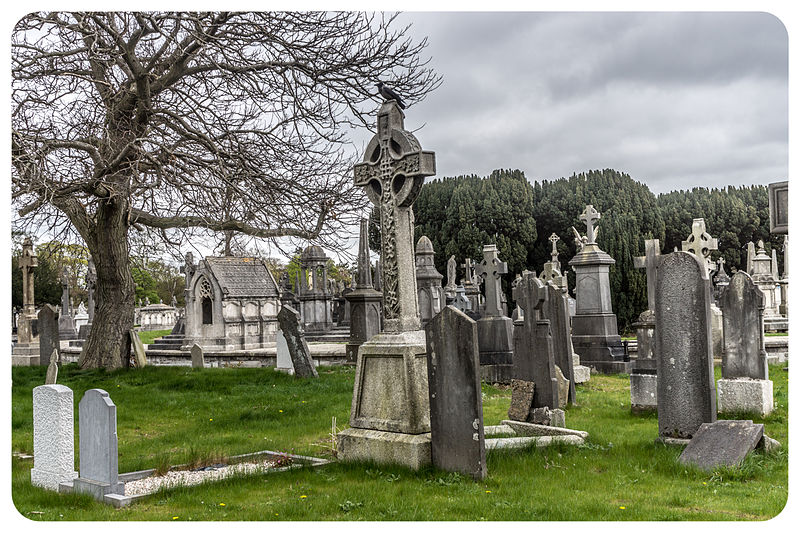 Glasnevin Cemetery is a popular cemetery and outdoor museum in Dublin. It is known as the final resting place of popular figures in Ireland.
This cemetery tour will take you back to the history of Ireland through the people buried in the cemetery. Learn the stories of Eamon De Valera, Daniel O'Connell, Charles Stewart Parnell, Michael Collins, Countess Marckievicz and Brendan Behan (just to name a few) through this guided tour.
Cost: €13.50
To book this tour, click here.
Gangs of Dublin Walking Tour
Dublin has a tumultuous past involving gangs and organized crimes for the past 300 years. As the city of Dublin progressed, the crime rate also increased.
With Gangs of Dublin walking tour, you will learn about the various gangs in the city and the long history of crimes in Dublin. From the protestant weavers of Northern side of Dublin – Liberty Boys and the Catholic Butchers of Southern Dublin – Ormonde Boys, to more upper-class criminals of Hellfire Club in the 1750s. The tour is one of the most unusual yet interesting tours in Dublin.
Cost: €15
To book this tour, click here.
Irish Emigration Tour
The Irish diaspora is one of the largest in the world with over 70 million people across the world claimed to have descended from Irish ancestors. This is more than 10 times the current population of Ireland at just almost 5 million.
The Irish emigration was caused by a couple of factors. Which included a political connection with Britain that helped disperse the Irish army and auxiliary staff to countries colonized by the UK. The religious factors were in Irish monks and Celtic church pioneered the mass emigration to Britain and other parts of Europe and the Great Famine which resulted in millions of Irish leaving the country to escape poverty and hunger.
If you want to learn more about this interesting history of Irish diaspora and emigration, this Dublin tour is a must.
This Irish emigration tour in EPIC Museum, one of the best museums in Dublin, will help you explore the 1500-year history of Ireland.
Cost: €15
To book, click here.
This VIP ticket to the historic Jeanie Johnston ship will give you an interesting view of the Irish emigration and experience what the life was like aboard this 19th-century tall ship.
Cost: €10.50
To book this Dublin tour, click here.
The Bingo Bus Tour
This Bingo Bus Tour is not your ordinary bingo game tour. The tour is conducted in a bus with a comedian as a bingo caller. As you wait for the elusive winning numbers, the bingo caller will entertain you with stories and have fun with the participants. This is a good alternative for the usual night out if you are looking for something fun and different with friends or strangers.
Cost: €25
To book this tour, click here
Dublin Prison Tour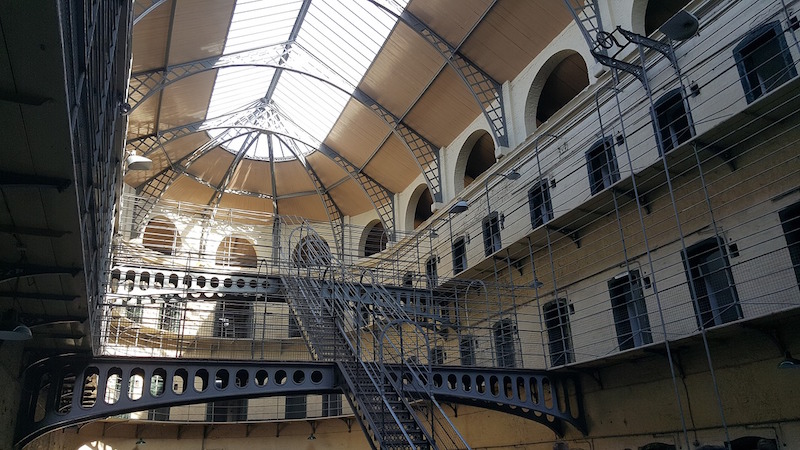 Kilmainham Gaol is a county jail in Dublin known for its long and dark history. The leaders of rebellions from 1798 to 1923 were detained here and sometimes executed. Many political figures and members of the Irish Republican movement were also jailed here during the Anglo-Irish War.
This county jail of Dublin also held ordinary prisoners. Convicts from all over Ireland were also detained here for long periods of time before they were transported to Australia.
This jail tour is one of the most interesting tours in Dublin as you will be guided to the political history that shaped Ireland today.
Cost: €13.50
To book this tour, click here
Whiskey Blending Tour
Ireland is known for its world-class drinks and no visit in the country is complete without trying the Irish local drinks. This Whiskey Blending Tour will treat participants for a night of enjoyment.
It starts at the Irish Whiskey Museum where participants can learn about the history of whiskey and see the massive collections of Whiskey that dates back to the 1800s.
Aside from that, visitors can also make their own whiskey and take them home for souvenirs. The tour will end with whiskey tasting where visitors will be given 4 styles of Irish whiskey to try and enjoy.
Cost: €30
To book this tour, click here
Singing Dublin Walking Tour
Ireland is known for producing the world's best singers and bands. So it is no surprise that you can find good singers in the country everywhere.
This Singing Dublin Walking tour is proof that Irish people know how to sing and entertain. If you want to try something really different in Dublin, this singing tour is a must. You can do it with your friends and family and you can learn the history of Dublin at the same time while enjoying the performance of your tour guides.
Cost: €250 for a group of up to 10 people
To book this tour, click here
Looking to stay in Dublin? Here's our accommodation guide in Dublin.