A quaint, historic town that's part of County Cork – Youghal has plenty to offer in terms of truly interesting attractions. There are a centuries-old church and clock garden, beautifully restored town square and cinema, a racing stadium, a distillery, and even beaches.
There are places made for exploring as well as for relaxing in between which makes for a great experience while you're in town.
Here's a list of the best things to do in Youghal for you to enjoy.
10 Best Things To Do in Youghal, Ireland
1. Youghal Heritage Centre and Tourist Office
Start your Youghal adventure with a trip to the Youghal Heritage Centre and Tourist Office. It is located on the quayside of Youghal Town, right next to the Clock Gate.
The informative Heritage Centre is free to enter and the Tourist Office sells a variety of Irish souvenir and local art. Aside from useful information about Youghal, the heritage center also offers walking tours of the town area every morning, especially during the summer months.
Opening Hours
Monday – Sunday – 9:00 AM – 5:00 PM
Admission Fee
FREE
Contact Information
Address: Market House
Market Square
Youghal
Cork
Republic of Ireland
Phone:+353 24 92447
Email:tourism@youghalchamber.ie
2. St Mary's Collegiate Church
Ireland Travel Guides contains affiliate links all throughout the site. If you choose to purchase a product or book services through our affiliate links, this earns us a commission at no extra cost to you. For our complete disclosure, click here
One of the oldest Christian sites in Ireland is the St Mary's Collegiate Church. It is also thought to have been home to a monastic settlement of St Declan of Ardmore in the 5th century.
A national monument, St. Mary's Church was made from blue, grey and grey stone and takes the shape of a cross. A tour of St. Mary' takes you to interesting displays that also tells the history of Youghal, such as a scale model of the town during the medieval era.
Opening Hours
April – October
Monday -Saturday 9:30 AM – 5:00 PM
Sunday 11:30 AM – 5:00 PM
November – March
Monday – Saturday 9:00 AM – 5:30 PM
Sunday 11:30 AM – 5:30 PM
Admission Fee
FREE
Contact Information
Address: Emmet Pl, Youghal-Lands, Youghal, Co. Cork, Ireland
Phone: +353 24 91014
Email:
3. Millennium Garden of Time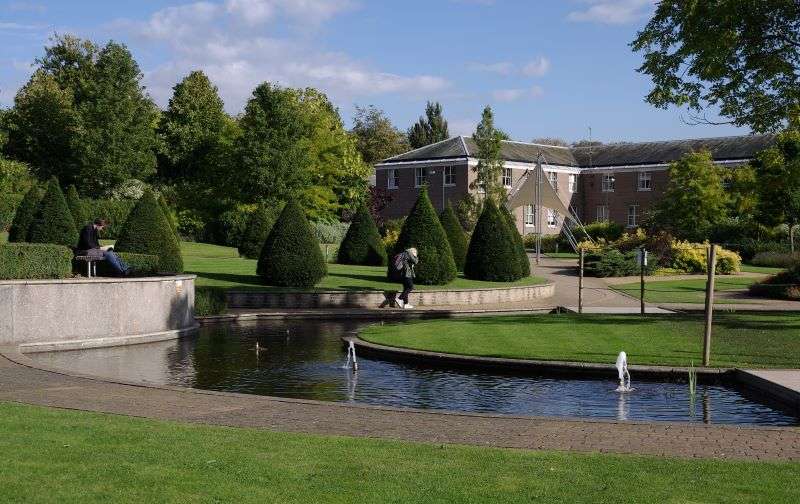 The Millennium Garden of Time is a spectacular area in Youghal developed by the local Tidy Towns Committee. The garden is based on the Chi-Rho page from the Book of Kells and features a number of ponds. Each pond has a fountain clock and tells a different aspect of time.
One of the ponds has two entwined serpents and as they rotate, they spout water to the numerals on the surrounding area that forms a circle, thereby telling the time in minutes and hours. Another pond contains a large circular ceramic tablet with four illuminated evangelists.
Opening Hours
Monday – Sunday – 9:00 AM – 5:00 PM
Admission Fee
FREE
Contact Information
Address: Youghal Cork , Republic of Ireland
Phone: +353 21 4255100
Email: info@youghalchamber.ie
4. Youghal Clock Gate
One of the best attractions in Youghal that literally takes you back in time, the Youghal Clock Gate is a must-visit. Situated in the North & South Main Street, this structure was a storehouse back in the 1500s before it became a town jail and then a family home.
During the tour you will be accompanied by costumed storytellers, clad in the "Time Costumes", that will take you through different eras of the past several centuries. This is a fantastic way to learn about the history and culture of Youghal and a fun thing to do when in town.
Opening Hours
June: Every Thursday, Friday Saturday & Sunday 11:00 am – 4:00 pm
July & August: Open 7 days per week – 11:00 am -4:00 pm
Admission Fee
Adult: €9.50 pp (age 18 +)
Child: €5.00 pp (age 4 +)
Family: €24.00 (2 adults + 2 children)
Student: €7.50 pp (with valid ID)
Senior: €7.50 pp (age 65+)
Group: €8.50 pp (10+ people)
10% discount on all online bookings
Contact Information
Address: Youghal, Co. Cork, Ireland
Phone: 00353 24 20769
Email: tours@youghalclockgate.ie
5. Relaxing At The Beach
If you need a break from exploring Youghal's attractions and walking around town, a lunch picnic or a quiet stroll at the beach should be on your list of things to do in Youghal.
Check out Redbarn Beach, a 5km long stretch of sandy coastline which runs from Youghal town to the southwest. It has sand dunes that lead to agricultural lands.
There's also the Claycastle Beach, which is an ideal spot for walking, swimming and relaxing. It is a sandy beach that has great facilities on offer for visitors. Wear comfortable shoes and bring a camera as both beaches offer some wonderful scenery that stretches to nearby towns.
6. Blackwater River Cruise
A wonderful break from exploring Youghal town and a great activity to enjoy its scenery is a cruise in the Blackwater River. Tours usually leave from the Youghal jetty, which is adjacent to Youghal Visitor Centre. The cruise will take you North up the River Blackwater, past Rhincrew and towards the old bridge and the Templemichael Castle ruins.
You'll also pass historic Molana Abbey on the left, then enter an unspoilt area of natural beauty where you get to enjoy some quiet time or take beautiful photos. Tours usually last for 90 minutes and you can find information on how to join a cruise at the visitor center.
Opening Hours
There are daily tours but you need to contact the company to schedule the blackwater cruises on your preferred time.
Admission Fee
Adults – €20
Children – €10
Contact Information
Phone: 087 9889076
7. Jameson Distillery Midleton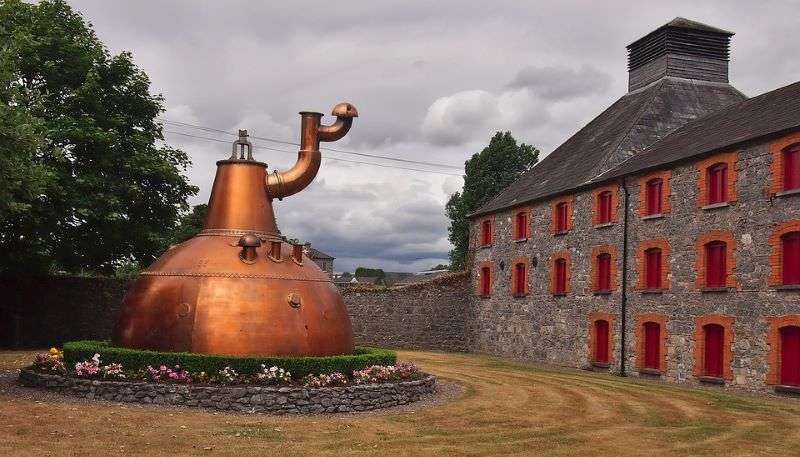 Just a 30-minute drive from the Heritage Town of Youghal is a definite must visit – the Jameson Distillery Midleton. One of the best distillery tours you'll ever experience, you'll come face-to-face with the largest pot still in the world here.
Check out the micro-distillery in action, see the live maturation warehouse, and taste their whiskeys not just at the end of the tour but along the way.
Adjacent to Jameson Distillery is the Malthouse Restaurant, which serves traditional hot dishes, fused with a modern twist, a perfect way to end your visit.
Opening Hours
Monday – Sunday – 10:00 AM – 6:00 PM
Admission Fee
Adult: €20.00
Senior (aged 65+): €16.00
Student (with valid ID): €16.00
Child (8-17): €10.00
Child (under 8): Free
Family (2 adults & 3 children): €50.00
Behind the Scenes Tour: €60.00
Premium Whiskey Tasting: €30.00
Contact Information
Address: Distillery Walk, Midleton, Co. Cork
Phone: +353 21 4613594
Email: www.jamesonwhiskey.com
8. Youghal Greyhound Stadium
Within easy access from the Youghal town center, a visit to the Youghal Greyhound Stadium is bound to be an experience. Considered as one of the best things to do in Youghal during the night, nothing beats the excitement of greyhound racing.
It's definitely something different, and a few hours at the track is a good way to end the day.
Opening Hours
Monday and Friday
Admission Fee
Adult admission €10
Contact Information
Address: Youghal Greyhound Race Co. Ltd., Youghal, Co. Cork
Phone: 061 448052
(024) 91967 (Fax)
Email: john.mcgrath@igb.ie
9. The Regal Cinema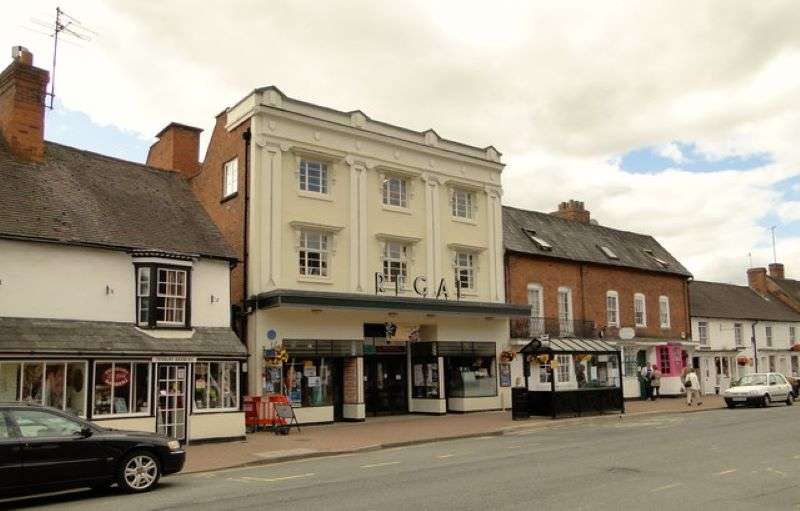 One of Ireland's oldest cinemas, the Regal Cinema in Youghal reopened its doors in summer 2018 after a year-long renovation. It was built in 1936 and opened during the summer of that same year. The first film was shown here musical Top Hat, starring Fred Astaire and Ginger Rogers.
During the Regal Cinema's renovation, most any of its original architectural features were painstakingly restored. They also added some eye-catching, art deco style touches, making it not just a place to watch films but providing a wonderfully nostalgic cinema experience as well.
Opening Hours
Daily 3:00 PM to 11:00 PM
Admission Fee
| | |
| --- | --- |
| Children (<11 years) | $11.00 – $12.50 |
| Adults | $11.00 – $12.50 |
| Seniors (ages 60+) | $11.00 – $12.50 |
Contact Information
Address: The Regal Cinema, Port Street, Evesham, WR11 3LD
Phone: 01386 421007
Email: boxoffice@theregal.ac
10. Raleigh Quarter
Set in Youghal's historic center, the picturesque Raleigh Quarter has been carefully restored over many years. Through the various sites that you'll see here, you'll be introduced to Youghal's rich culture and heritage.
Explore the strange but interesting Graveyard Trail, or walk the 13th century Town Walls that offers panoramic views of Youghal. Sit and relax in the stunning medieval gardens, then check out the Raleigh Quarter Art Studios.
Visit the artists, of various genre, at their workshops, and perhaps pick up some of their creations. A trip to the Raleigh Quarter is a step back in time, a wonderful introduction and one of the best places to see in Youghal.
Contact Information
Address: The Raleigh Quarter Art Studios St. Mary's College Youghal, Co. Cork.
Email: youghalheritage@gmail.com
Hi, I'm Christine – a full-time traveler and career woman. Although I'm from the Philippines, my location independent career took me to over 40 countries for the past 8 years. I also lived in 3 continents – from the Caribbean, South East Asia to Africa. But despite living in several countries, my love for Ireland remains the same. A country that had been a part of my life since I was 14 because of my love for Irish music and bands. Ireland Travel Guides was born because of this passion and hopefully, in some little ways, this website will be able to help you on your next trip to Ireland.