Mullingar is a popular town in Westmeath. It is located in the heart of midlands and is surrounded by various lakes and greeneries. Mullingar is not only the birthplace of Blizzards frontman Bressie and Niall  Horan from One Direction, but there are also various attractions which you can enjoy as a tourist. So if you don't know where to start yet, here are the top 11 things to do in Mullingar, Westmeath.
1. Cycle at

Westmeath

Royal Canal Greenway
View this post on Instagram
This Greenway gives an appealing waterside scenic route for walkers and cyclists. You can pick a map from the tourist office so you can check the level of difficulty for some of the trails.
Opening Time
Mon-Fri -9 am-9pm
Sat- 9am -2pm
Contact Information
Address: Enfield Centre, Unit 1 Mongey Buildings, Johnstown Road,  Enfield, County Meath, Ireland.
Phone:+353 (0)1 6877034 
Email:chairman@royalcanal.ie
2. Visit the Cathedral of Christ the King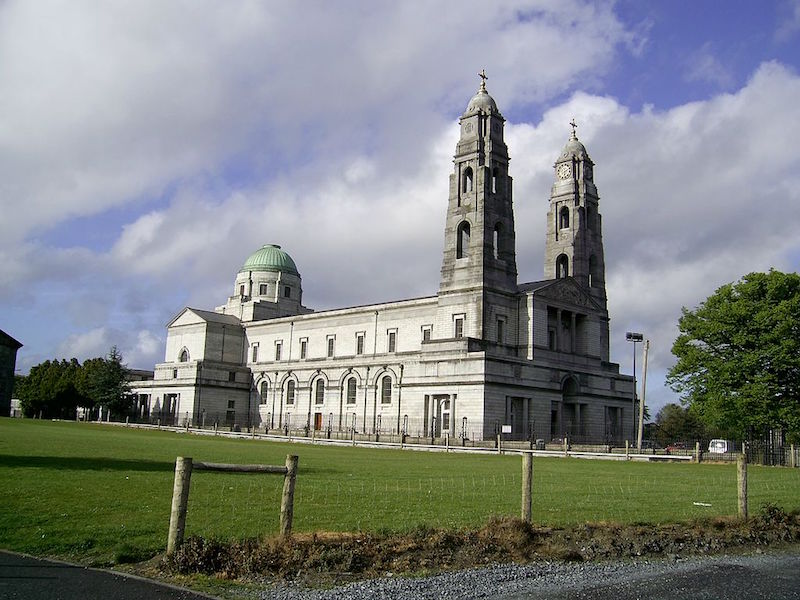 Ireland Travel Guides contains affiliate links all throughout the site. If you choose to purchase a product or book services through our affiliate links, this earns us a commission at no extra cost to you. For our complete disclosure, click here
The Cathedral of Christ the King can be found in the center of Mullingar. The church was structured in a modernized Renaissance style and opened in 1936. The building incorporates a gallery with intriguing chronicled ancient rarities. The cathedral is also known for its mosaic work of arts.
Opening Time
Monday- Saturday  -7:45 am-10:00 am
Sunday – 8:30 am -11:00 am, 12:30 pm
Contact Information
Location: Bishop's Gate St, Commons, Mullingar, Co. Westmeath, Ireland
Email: cathedral@dioceseofmeath.ie
Phone: 044-9348338
3.Play bowling in Rock n Bowl Bowling Alley
If you want something different to do and also if you are traveling with kids, a trip to the town's bowling alley is a must. The center has several areas for kids where they can play while adult competes for the bowling.
Opening Time
10 am to 6 pm
Contact Information
Location: Lynn Road, Mullingar
Email: info@rocknbowl.ie
Phone: 044-9333300
4. Rent a boat from Doolans Boat Tours
Want to do something fun? Take an angling trip by renting a boat from Doolans Boat Tours. The boat tour company is located south of Lough Owel, notable for its abundance of brown trouts. Or if you are not a fan of fishing, enjoying the view in the lake is a good alternative to escape the hustle of the city.
Contact Information
Location: Doolan's Boat Hire Lough Owel Mullingar
Email: michaeldoolan26@hotmail.com
Phone: +353 44 9342085
5. Take a hike at the Hill of Uisneach
The Hill of Uisneach in Co. Westmeath has played a big part in every significant Irish event. Be it political, cultural, religious, mythological and geographical. The Hill of Uisneach is located between Mullingar and Athlone and is 14km from the center of Mullingar.
The summit of Uisneach commands extensive panoramic views over the central plain and one can enjoy a peaceful walk. The enigmatic hill is one of the most sacred and historic sanctuaries in the world.
Opening Time
Mon-Sun 1pm-2pm
Admission Fee
There is no fixed charge a nominal donation per visitor is expected for the public tours.
Suggested donation – Adult: €10 (2hr tour max.)
Contact Information
Address: Rathnew, Loughnavalley, Co. Westmeath, Ireland
Phone: +353 (0) 87 718 9550
Email: tours@uisneach.ie
6. Take a day trip to Fore Abbey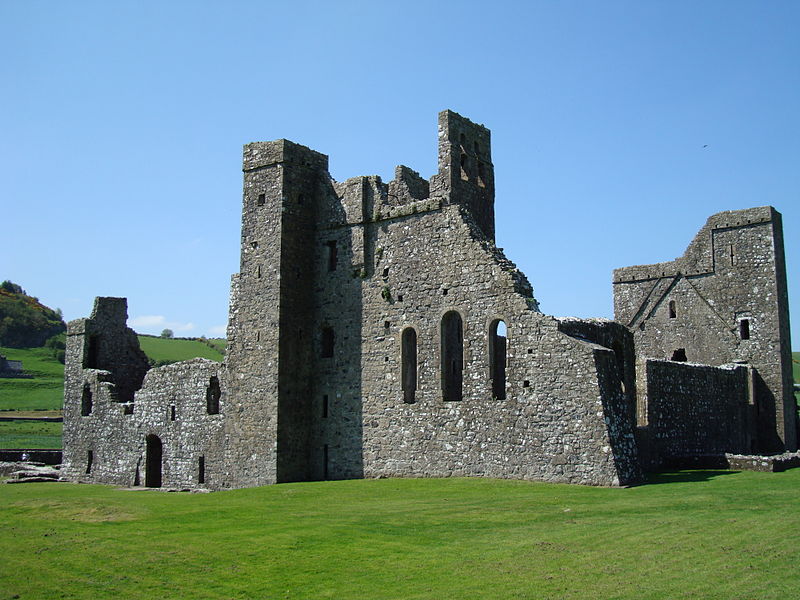 Although it is not part of Mullingar, Fore Abbey is only 25km from the town. Located in the village of Fore, in County Westmeath, Fore Abbey is a ruin of a 7th-century monastery in the middle of a green valley. It is said that there were over 300 monks who used to live in the community before it was set on fire twelve times.
Opening Time
24 Hours
Admission Fee
Free
Contact Information
Location: Fore, Westmeath
Phone: +353 44 9661780
Email: foreabbeycoffeeshop@oceanfree.net
7.Explore Tullynally Castle Gardens
Tullynally Castle Gardens is also not within Mullingar but close enough for a half day trip. This castle is located 20km away in Castlepollard. The castle is 350-year old and is owned by Earls of Longford. The castle has 120 rooms but the castle itself is not accessible to the public as it is a private home. The main attraction here are the gardens which are really wonderful, covering over 12 acres with walled flower gardens, follies, magnificent trees, and woodland gardens and two ornamental lakes.
However, the castle can be accessed through a pre-arranged group tour but there's a minimum of 20 people requirement.
Opening Time
11 am to 5 pm
Admission Fee
Adults €12
Child(over 5) €6
Family (2A&2C) €32
Contact Information
Location: Pahenhamhall, Castlepollard, Co. Westmeath, Ireland
Email: info@tullynallycastle.ie
Phone: 00353 44 966 1856 
8.Relax at Belvedere House & Gardens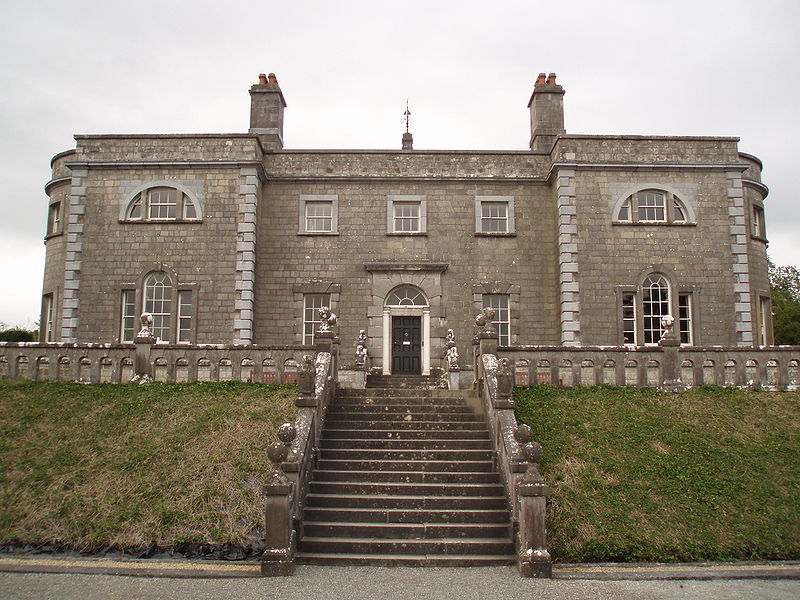 Belvedere House and Gardens is a country house in Mullingar. This beautiful country house was originally built as a hunting lodge for Robert Rochefort, 1st Earl of Belvedere.
Along with Diocletian windows and dramatic nineteenth-century terracing, there is also a Victorian walled garden and big hectares of forest within the complex. The house has been fully restored from its original state and the grounds are well maintained. The house attracts over 160,000 visitors annually.
Opening Time:
Daily from 9:30 am to 5 pm.
Admission Fee
Day Admission
Adult €8.00
Child €4.00
Senior Citizen/Student €6.00
Family: 2 Adults & 1 Child €20.00
Each extra Child €3.00
(Under 3's FREE)
Day Admission Group Rates (20+ pax)
Adult Group (20+) €4.00pp
Sen. Citizen/Student (20+) €3.00pp
Child/Special (20+) €2.00pp
They also offer a seasonal ticket. For more information, click here.
Contact Information
Location: Belvedere House, Mullingar, Co. Westmeath,
Email: info@belvedere-house.ie
Phone: +353 (0)44 9349060  
9. Take a horseback riding lesson in Ladestown Riding Stables
Regardless of whether you are an accomplished rider or a beginner, the amazing staff of Ladestown Stables will give you an unforgettable experience. The stables is a family run foundation and whose intention is to impart the owners' passion for ponies to local people and guests alike. The grounds are stunning and it incorporates a terraced garden and exemplary stone patios. Horseback riding lessons are available for adults and children.
Contact Information
Location: Ladestown House, Mullingar
Email: ladestown@eircom.net
Phone: 0863847509
10.Play in Lilliput Adventure Center
Lilliput Adventure Centre is located in Johnathan Swift Park along the shores of Lough Ennell.  It is only 10 minutes away from the center of Mullingar. It's fabulous, unspoiled beauty, along with forests and lake, offers a unique and idyllic location for adventure activities.
You can take part in specialized courses in canoeing, hill walking, rock climbing or first aid, to mention a few.
Opening Time
daily from 9 am to 9 pm
Contact Information
Location: Lilliput House, Lough Ennell, Co. Westmeath, Ireland
Email: info@lilliputadventure.com
Phone: +353 (0) 87 810 6951 
11.Learn history from Greville Arms Hotel Museum
Greville Arms Hotel Museum is a museum inside a hotel. The museum contains several historical artifacts such as limestone fossils estimated to be 400 million years old, the world famous Canova Penitent Magdalene sculptor, some Celtic arts, old coins, and rare Christian's crucifixion. It is a small museum but it holds important parts of history.
Contact Information
Location: Pearse Street, Mullingar, Westmeath
Email: info@grevillearmshotel.ie
Phone: +353 44 9348563