Dundalk in County Louth is not just a large town overflowing with history, religious, and cultural scenes. It is also a strategic tourist hub if you want to hit two of the largest cities in Ireland during your trip.
Located approximately midway between Belfast and Dublin, you can definitely do a lot during your visit to Dundalk. To start with, here are 10 things to do in Dundalk, Ireland.
10 Best Things To Do In Dundalk, Ireland
1. Bring some life to the abandoned Castle Roche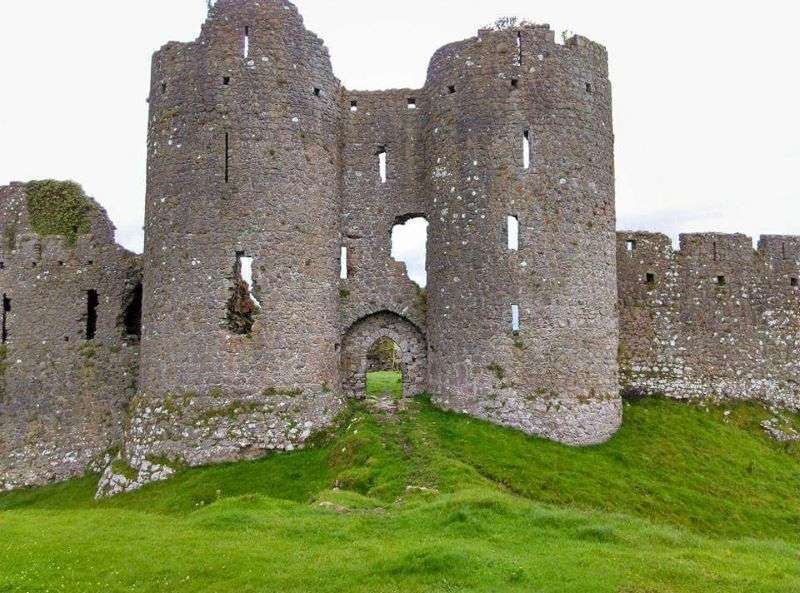 Ireland Travel Guides contains affiliate links all throughout the site. If you choose to purchase a product or book services through our affiliate links, this earns us a commission at no extra cost to you. For our complete disclosure, click here
This Norman castle has been standing on top of bedrock with all its regal form since 1236. Many believe that Lady Rohesia de Verdun ordered this castle to be built after her husband died.
The murder window, one of the most interesting parts of this castle, is said to be the place where Lady Rohesia pushed the castle's architect to death after she promised marriage to him.
Up to this day, there have been some murmurs that the architect's ghost haunts in the murder window. Apart from that, a lot of significant historical events also occurred in this castle before it was destroyed from the attacks of the Cromwellian forces in 1641.
Castle Roche has been abandoned since the 17th century but there's definitely a lot to see here- not just the ruins of the castle but the breathtaking view from the castle grounds.
Opening Hours
Open 24 hours
Contact Information
Phone : +353 42 9352111
Email: info@dundalktouristoffice.ie
Address: Castleroche, Co. Louth, Ireland.
2. Visit County Louth from the past through the County Museum Dundalk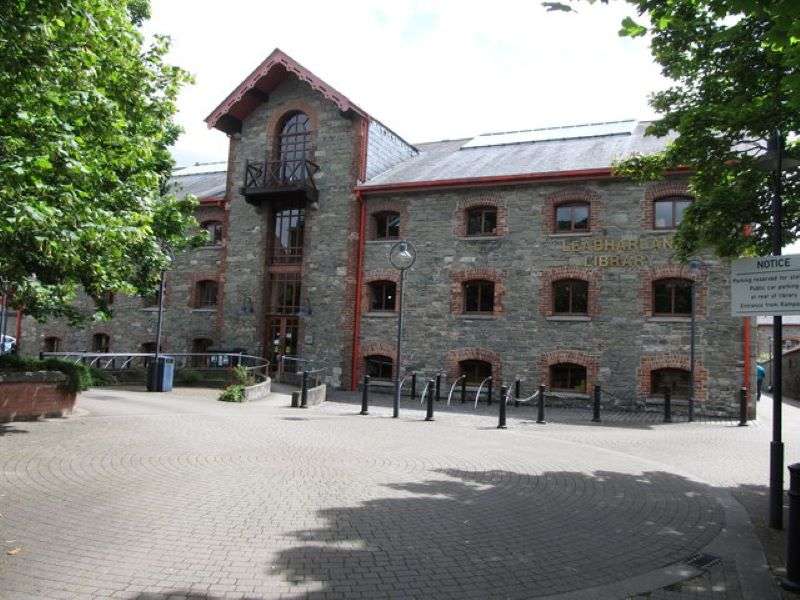 This museum, brought to life from a restored warehouse, showcases Louth's history from the Neolithic Period until the 21st century. You can find various exhibits in this museum from prehistoric rocks to industrial artifacts used in brewing, shaving, shoemaking, and etc.
County Museum Dundalk also has a theater for short films if you want to dig deeper on County Louth's history. Aside from short films, recitals and other art performances are also conducted in the theater from time to time.
Opening Hours
Tuesday to Saturday – 10:00 AM to 5:00 PM
Admission Fee
Adults – €2
Children – €1
Family – €5
Groups of 10+ – 20% Discount
School Groups – 50c per Child
Contact Information
Phone: 042 9392999
Email: info@dundalkmuseum.ie
Address: Carroll Centre, Roden Place, Jocelyn Street, Dundalk, Co.Louth.
3. Join a pilgrimage in the Hill of Faughart
Aside from many other historical events unfolding in the Hill of Faughart, it is also the birthplace of St. Brigid, one of the patron saints in Ireland. This is the reason why the Hill of Faughart has become one of the most popular pilgrimage sites in the country.
The pilgrimage site is vast- with two sites marking its vicinity. There are the old graveyard and the Shrine of St. Brigid which has a distance of about half a mile. Within these two sites, you can find a medieval church, a holy well, holy stones, and St. Brigid's stream.
Contact Information
Phone: 53 42 9352111
Email: info@dundalktouristoffice.ie
Address: Faughart Dundalk Louth Republic of Ireland
4. Visit Saint Brigid's Shrine and Well
Don't miss the chance to stop over Saint Brigid's shrine and the holy well when you're in the Hill of Faughart. Whether you're joining the pilgrimage for this patron saint or not, the shrine and the holy well is an interesting addition in your things to see in Dundalk.
Contact Information
Phone: 53 42 9352111
Email: info@dundalktouristoffice.ie
Address: Faughart Dundalk Louth Republic of Ireland
5. Get fascinated with St Patrick's Church
Built between the 1840s and 1860s, St. Patrick's Church in Dundalk is popular for its jaw-dropping gothic architecture. It was designed by Thomas Duff- the same architect who designed St. Patrick's Cathedral in Armagh.
During the time of the church's construction, many people find it interesting because there were not a lot of gothic-style churches in Ireland in reference to the number of classical style churches built during that period.
The exterior of the church is not just the only fascinating part but also the stained glass window which represents the 8 Irish saints namely, St. Patrick, St. Brigid, St. Dympna, St. Malachy, St. Ita, St. Columba, St. Oliver Plunkett, and St. Fancher.
Contact Information
Phone: (042) 933 4648
Email: stpatricksdundalk.com
Address: Roden Place Dundalk, Co. Louth
6. Dive deeper into Dundalk's cultural heritage in An Táin Arts Centre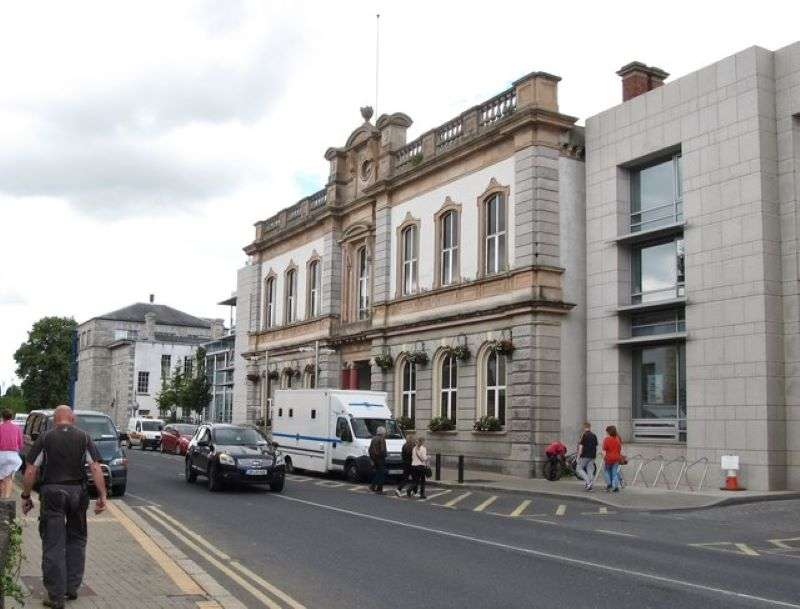 This independent arts center has a main theater with a capacity of 350 seats, a studio theater with 55 seats, workshop spaces, and a visual arts gallery. Guests can explore art presentations from at least 3500 BC which depicts Dundalk's rich cultural heritage.
There are a lot of events to expect in this art center such as national tours, exhibitions, workshops, and in-house productions.
Opening Hours
Tuesday to Saturday – 10:00 AM to 4:00 PM
Contact Information
Phone: +353 (0)42 9332332
Email: info@antain.ie
Address: Crowe Street, Dundalk, Co. Louth, Ireland
7. Enjoy a fun-filled afternoon in Air Bound Trampoline Park
Kids and adults will surely have the time of their lives in this fun-filled attraction in Louth. Air Bound Trampoline Park is all about hundreds of interlocking trampolines which will surely make everyone reach the sky as they leap higher and higher.
It has a wide range of activities perfect for all age groups. If you're interested to visit, the park has an entrance fee of 10 euros. It is also important to keep in mind that grip socks are compulsory upon entering the park too.
Opening Hours
Monday to Tuesday – 11:00 AM to 6:00 PM
Wednesday to Thursday- 11:00 AM to 7:00 PM
Friday- 11:00 AM to 12:00 AM
Saturday to Sunday – 10:00 AM to 6:00 PM
Admission Fee
€16.00 per person.
€10.00 per hour (have your own trampoline grip socks)
Air Bound Grip Socks €2 ( re-usable )
Contact Information
Phone: +353 42 9333433
Address: Unit 19 Northlink Business Park, Coes Road, Dundalk, Co Louth
8. Visit thousands of birds in Dundalk Bay
Stretching 16 km from Castletown River in the North to Annagassan in the South, Dundalk Bay is the home of over 20,000 birds. There are various species occupying the bay like the Shelduck, Great Crested Goose, Greylag Goose, Dunlin, Curlew, Wigeon, and many others.
9. Bring your family to Stephenstown Pond Nature Park
Stephenstown Pond Nature Park is a unique nature park that is ideal for families with children. It has lakeside walkways, woodlands, and various wildlife. Families can enjoy a picnic or feed the wildlife inhabiting the park.
Aside from that, there are also other interactive and educational activities for the children such as a nature quiz where children can learn about flora and fauna and wildlife. Adults can also enjoy a course of carp fishing.
Cozy snacks are also served within the park's vicinity where anyone can enjoy a warm and fresh soup, home-baked scones with jam and cream, an afternoon tea, and other baked stuff.
Opening Hour
Monday to Sunday – 8:30 AM to 8:30 PM
Admission Fee
Per Car – €3.00
Contact Information
Phone: +353 42 9379019
Email: stephenstownpond.com
Address: Knockbridge Dundalk Louth Republic of Ireland
10. Hear the local legend surrounding the Proleek Dolmen
View this post on Instagram
The Proleek Dolmen is a portal tomb located in Dundalk which can be dated back to 3000 BC or the Neolithic era. It was said to be a place for cremated bodies that are often accompanied by grave goods.
However, there's a legend that says that it was brought to Dundalk by a Scottish giant. On the other hand, others also believe that if someone can land three stones on the dolmen, he will be granted a wish.
Opening Hours
Open 24 Hours
Admission Fee
free
Contact Information
Phone: +353 42 9352111
Email: info@dundalktouristoffice.ie
Address: Proleek Dundalk Louth Republic of Ireland
---
Like It? Pin It!
Hi, I'm Christine – a full-time traveler and career woman. Although I'm from the Philippines, my location independent career took me to over 40 countries for the past 8 years. I also lived in 3 continents – from the Caribbean, South East Asia to Africa. But despite living in several countries, my love for Ireland remains the same. A country that had been a part of my life since I was 14 because of my love for Irish music and bands. Ireland Travel Guides was born because of this passion and hopefully, in some little ways, this website will be able to help you on your next trip to Ireland.