Visiting Dublin with kids can be a bit tricky, especially since the area is also known for being home to one famous whiskey distillery, a massive brewery, and a thriving nightlife.
Even the coffee has liquor in it. However, this city capital also has a number of wholesome, family-friendly and even kid-centered places.
From cool castles to fantastic museums, some good nature walk or underwater fun — Dublin is never short of things to do. And also places to see for adults and kids alike and here are the top 10 things to do in Dublin with kids.
10 Things To Do in Dublin With Kids
1. Dublin Zoo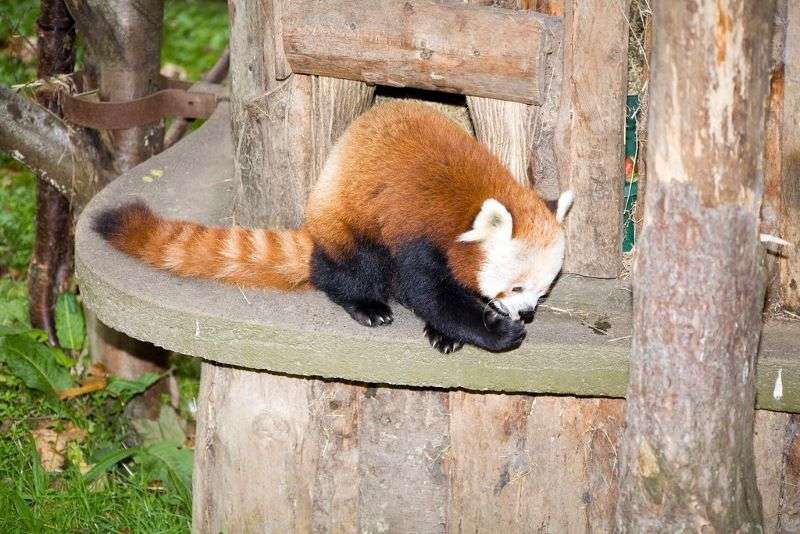 Ireland Travel Guides contains affiliate links all throughout the site. If you choose to purchase a product or book services through our affiliate links, this earns us a commission at no extra cost to you. For our complete disclosure, click here
One can never go wrong with the Dublin Zoo. It's always a solid, family-friendly choice for parents who want a bonding activity that's also a great learning experience for kids.
There's plenty you see here, and definitely one of the best Dublin attractions that both adults and kids can enjoy.
Go here early to check feeding schedules, and be sure to check out the African Plains area, an exciting new addition that the whole family will enjoy.
2. Dublinia
Dublinia is another great Dublin attraction that's a hit with the whole family.
Kids will love learning about the medieval world of the Vikings, where there's a cool medieval tower they can climb where they can see the modern Dublin.
Discover more about these famous warriors as kids get to see what it was like on the Viking ship. They can also try on Viking clothes and even explore Viking houses.
3. ‪Aqua Zone at the National Aquatic Centre‬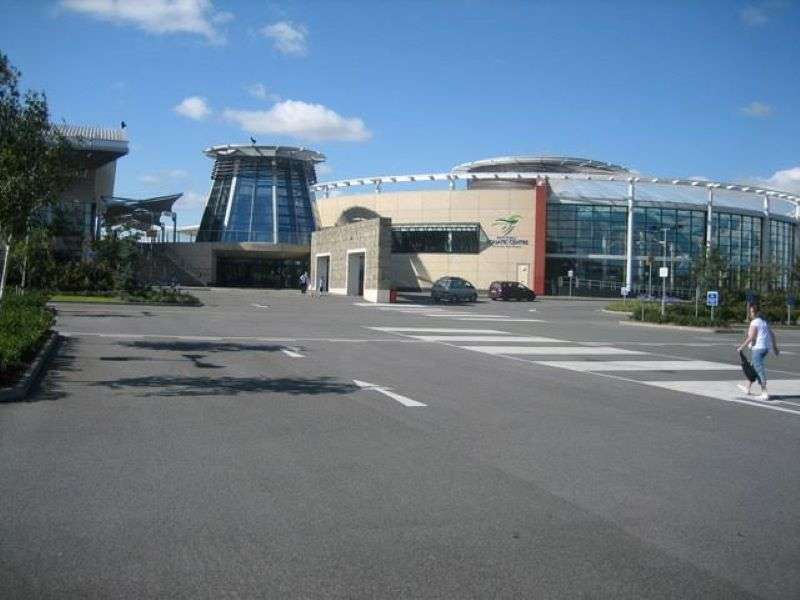 ‪Aqua Zone is one of the coolest places to visit in Dublin with kids as there's plenty of facilities here for adults to enjoy as well.
This is a great underwater playground, where kids get to enjoy a pirate ship, wave pools, and water slides.
There are specially designed slides for adults as well if they want a bit of a break from babysitting duties.
This is one fun Dublin activity that's best enjoyed during the hot season for the whole family. ‬
4. ‪Imaginosity‬
‪A one-of-a-kind place for both adults and kids is Imaginosity, where they get to enjoy some creative and interactive playtime.
Also known as the Dublin Children's Museum, it fearless various exhibits, and displays designed to inspire learning through play.
Imaginosity is best for kids up to age ten and each session lasts for two hours. Visits are booked in advance so be sure to check out everything when you're there and don't spend time in one area only.
‬
5. ‪Malahide Castle‬
‪Now, this is one of the coolest things to do in Dublin with kids that they'd surely love.
Malahide Castle caters to the entire family and doesn't even have to enter the castle to enjoy as it has one of the best playgrounds in the area.
It even has a zip line and diggers! And lots of green space for kids to run around and parents to enjoy a stroll.
There's also an Avoca Café in the area where the adults can enjoy some coffee and the kids can have some sweet treats. ‬
6. National Concert Hall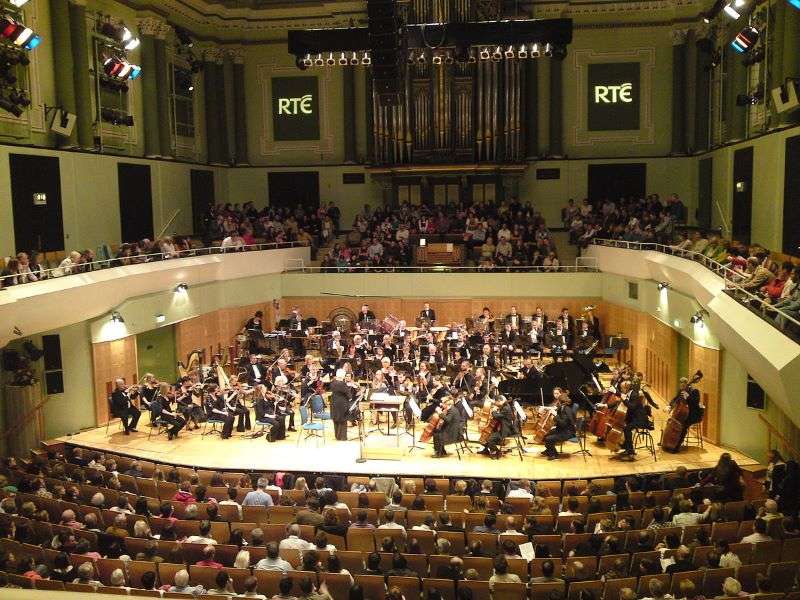 A perfect weekend activity with kids in Dublin is a visit to the National Concert Hall. This family-friendly place has different activities suited for every age group.
There's Mini Music workshops for babies and toddlers, a Musical Stories workshops for kids aged from 5 to 10 where kids are taught how to improvise and create their own stories accompanied by a band and singer- narrator.
Throughout the year, the Concert Hall holds a variety of family concerts often with the RTÉ Concert Orchestra‬.
7. Chocolate Warehouse
‪‪Chocolate is without a doubt universally loved, and in Dublin, one of the best activities to do with kids is to spend hours at the Chocolate Warehouse.
The fun tour includes a chocolate workshop where kids will learn the history of chocolate and watch demos on making chocolate and easter eggs.
Kids also get to don an apron and try decorating and wrapping up chocolate goodies they can take home as souvenirs. ‬‬
8. Dun Laoghaire Pier
This is a great afternoon activity for the whole family where everyone can enjoy the fresh air as well as take in the beauty of the Irish coast.
Families can always pick one spot in the pier, or how about challenge the kids to walk (or race!) the entire length of Dun Laoghaire then reward them with some chips or ice cream at Teddy's?
That's also a fantastic way to tire them out so they'd rest early later in the night.
The pier is also adjacent to the People's Park where a delicious food market is held every Sunday.
A day spent in this area is surely among the best things to do in Dublin during weekends with kids.
9. Airfield Estate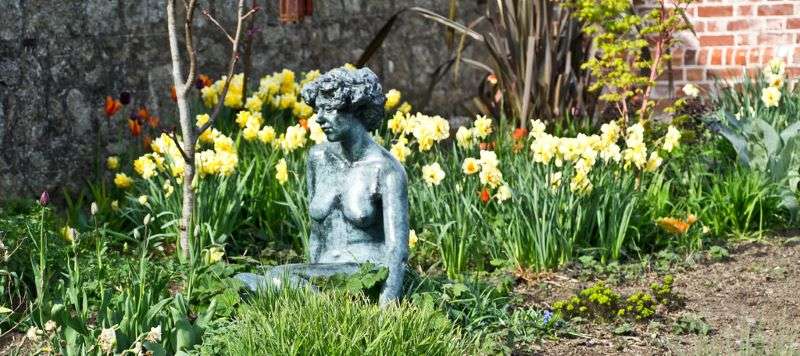 Away from Dublin's city center but still a definite must is the Airfield Estate. Situated in a relaxed urban setting, this is one of the more unique things to do in Dublin with kids that allow them to learn more about food, farming, and nature.
The estate offers various activities and facilities for kids of different age groups, such as an imaginative play area for toddlers where they get to take on the role of chef, farmer or gardener.
For kids aged 4 to 12, there's the interactive Naturescape located in the woodland area.
This fun playground features balance beams, climbing structures, willow tunnel, and zip wire — all designed to be safe for the enjoyment of kids with a more adventurous streak.
10. Explore the Free Parks
‪‪Dublin has a number of parks that have kid-friendly facilities such as playgrounds and colorful gardens.
If you're going to Trinity College or Grafton Street area, one of the best places to visit is the Saint Stephen's Green that's not only a popular tourist attraction in the city center but also a lovely spot to hang out or have a picnic.
It has a playground with a variety of equipment that kids will surely enjoy such as swings, monkey bars, and a slide.
This park has plenty of green space and shade that's ideal for relaxing, or a leisurely stroll, making it ideal for the whole family. ‬‬
Hi, I'm Christine – a full-time traveler and career woman. Although I'm from the Philippines, my location independent career took me to over 40 countries for the past 8 years. I also lived in 3 continents – from the Caribbean, South East Asia to Africa. But despite living in several countries, my love for Ireland remains the same. A country that had been a part of my life since I was 14 because of my love for Irish music and bands. Ireland Travel Guides was born because of this passion and hopefully, in some little ways, this website will be able to help you on your next trip to Ireland.