The town of Athlone is at an antiquated intersection point on the Shannon River, the longest river in Ireland, and near Lough Ree, one of the 3 major lakes along the river. Athlone is located near the geographical center of Ireland and offers different types of adventures for travelers.
So here are the top 10 things to do in Athlone, Ireland.
Top Things To Do In Athlone Ireland
1. Visit Athlone Castle
Ireland Travel Guides contains affiliate links all throughout the site. If you choose to purchase a product or book services through our affiliate links, this earns us a commission at no extra cost to you. For our complete disclosure, click here
John de Gray, the Bishop of Norwich, constructed Athlone Castle amid the Norman Invasion of Ireland dating from the 12th century. It was fortified a few times and it was built to protect and defend the crossing point in Athlone and to provide support to facilitate the Norman advance into Connaught.
The castle is a free-standing polygonal tower built inside a moat and it's one of the popular castles and attractions in Ireland.
Opening Hours
For an updated list of opening hours, click here.
Admission Fee
Adult €8
Senior €6 pp
Children/U15 €4 – Children under the age of 4 yrs are free
Family ( 2 adults and 2 children ) €20
Contact Information
Location: St Peter's Square, Athlone, County Westmeath, N37 A6D7
Email:info@athlonecastle.ie
Phone: +353 90 6442130
2. Peruse the Luan Gallery
Before the Church of Saints Peter and Paul on the Shannon, the beautiful Luan Gallery is a contemporary workmanship space that opened in 2012. The more seasoned wing of the building is the Fr Matthew Temperance Hall, raised in 1897 and beforehand filling in as a show corridor, film and after that the town library.
Opening Hours
Tuesday to Saturday from 11 am to 5 pm. Sunday from 12 pm to 5 pm.
Admission Fee
Free
Contact Information
Location: Grace Park Rd, Athlone, Co. Westmeath, Ireland
Email: info@luangallery.ie
Phone: 090 6442154
3. See the Lough Ree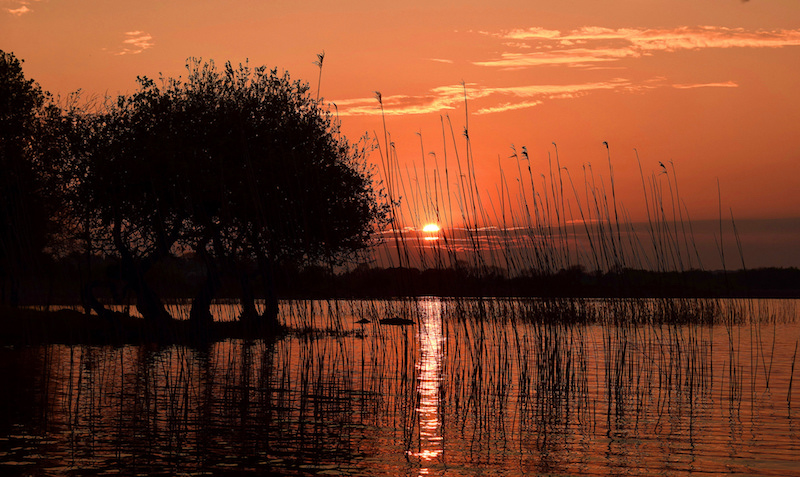 With indented shores and scores of islands, extensive and little, foggy Lough Ree toward the north is the second biggest lake in Shannon. The lake serves as a border between the counties of Longford and Westmeath and it's a popular fishing and boating area. There are boats that leave from the harbor in Athlone if you want to enjoy cruising in one of the best lakes in Ireland.
4. Enjoy the drinks at Sean's Bar
Sean's Bar has been serving popular drinks in Ireland since the beginning of the tenth century. This is the most established bar in Ireland, and in 2004 proclaimed as the most seasoned bar in Europe.
Opening Hours
Monday to Saturday from 10:30 am to 12:30 am. Sunday from 12:30 pm to 11:30 pm.
Contact Information
Location: 13 Main St, Athlone, Co. Westmeath, Ireland
Phone: +353 90 649 2358
Email: info@seansbar.ie
5. Visit Church of Saints Peter and Paul
Another eye-getting milestone in Athlone is this neo-Baroque church from the west bank of the Shannon. The Church of Saints Peter and Paul is much fresher than it looks, and completed during the 1930s.
Contact Information
Location: Barrack St, Athlone, Co. Westmeath, Ireland
Email: stpetersparishathlone@gmail.com
Phone: +353 90 649 2171
6. Derryglad Heritage and Visitor Center
Some place to understand provincial life in the Midlands, the Derryglad Heritage, and Visitor Center is a people gallery with in excess of 7,000 relics. You can inspect the instruments of an assortment of bygone era exchanges, and additionally, horse-drawn apparatus, and tractors.
Opening Hours
Mon-Sat: 10.00 am-6.00 pm
Admission Fee
Adult €5 | Child €3.50 | Student/Senior €4.50 | Group rate available
Contact Information
Location: Curraghboy, Athlone, Roscommon
Email: info@derrygladfolkmuseum.com
Phone: +353 90 6488192
7. Learn in Clonmacnoise
A National Monument of Ireland, Clonmacnoise was set up by St Ciarán of Clonmacnoise in 1544. The place developed into one of Ireland's most essential centers of learning and religious life.
Opening Hours
November – Mid March
Daily 10:00 – 17:30
Mid March – May
Daily 10:00 – 18:00
June – August
Daily 09:00 – 18.30
September – October
Daily 10:00 – 18:00
Admission Fee
Adult: €8.00 | Senior/group: €6.00 | Child/student: €4.00 | Family: €20.00
Contact Information
Location: Clonmacnoise, Shannonbridge, Athlone, Co. Offaly, Ireland
Email: clonmacnoise@opw.ie
Phone:+353 (90) 967 4195
8. Go to the Dean Crowe Theater
View this post on Instagram
In case you're in the inclination for live stimulation, you can check the postings at this scene to Athlone's left side bank. The assembly hall is vast for a town of Athlone's size, with space for 460 observers.
Opening Hours
10:30 am to 3:30 pm
Contact Information
Location: Chapel St., Athlone
Email: deancrowetheatre@eircom.net
Phone: 090 64 92129
9. Walk along the Shannon Banks Nature Trail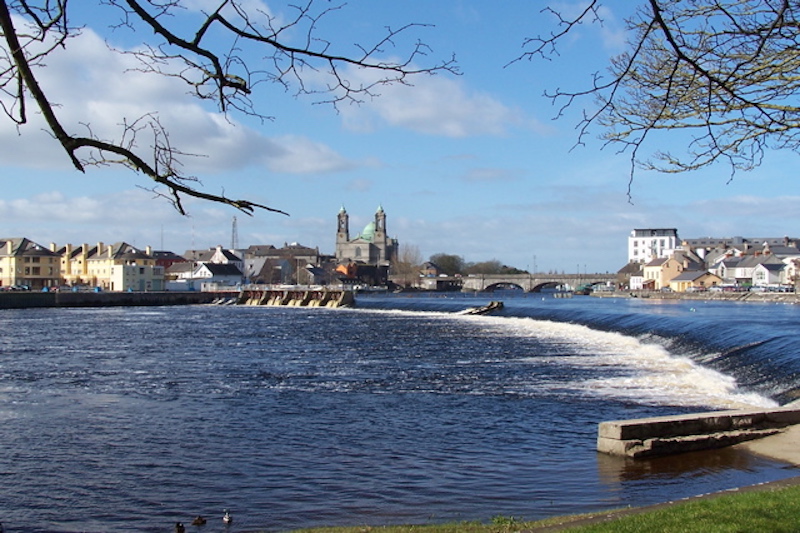 Starting simply behind Athlone Castle, this circled way takes you along the Shannon and the old Athlone Canal for five kilometers. Over this short separation, you'll enter an assortment of environments, and there are wooden footbridges where the trail enters marshland by the waterway.
10. Walk on the Old Rail Trail
It is a clear 42-kilometer stretch of the old Midlands Great Western Railway. It joins Athlone with the town of Mullingar in the east.
---
New to Airbnb? Get $64 off for your next trip if you use our link here.
---