Arranmore Island or Árainn Mhór in Irish is located a few miles off Donegal. It is often regarded as one of the more underrated destinations in the Wild Atlantic Way.
Wild and untamed, Arranmore is one of the few places in Ireland where the main language is native Irish. A visit here guarantees fun, adventure, and a taste of real island life.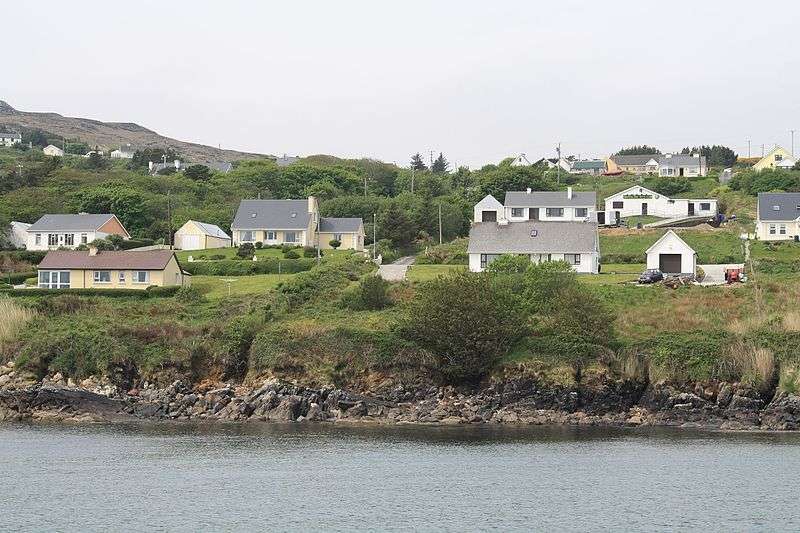 Ireland Travel Guides contains affiliate links all throughout the site. If you choose to purchase a product or book services through our affiliate links, this earns us a commission at no extra cost to you. For our complete disclosure, click here
From cliff walks to deep-sea diving, here are some of the best things to do in Arranmore Island that you shouldn't miss when you visit.
11 Best Things To Do in Arranmore Island, Ireland
1. Explore Arranmore island by foot or bike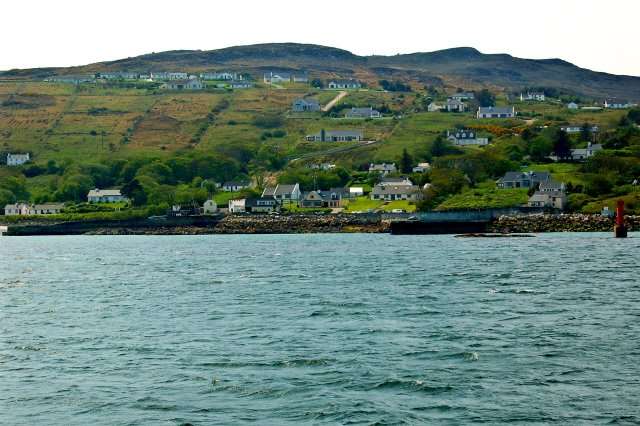 Whether on foot or bike, Arranmore is a stunning place to explore. The island boasts of lush hills, dramatic cliffs, sandy beaches that's perfect for a leisurely stroll, or a bit of a challenging hike.
There are spectacular views everywhere you look, from the island itself to the sparkling waters of the Atlantic.
If you only have a day or two, this is the best thing to do in Arranmore to make the most of your visit.
2. Experience the Sli Arainn Mhor
View this post on Instagram
Also known as the Arranmore Loop Walk, this is a part of the Bealach na Gaeltachta. It is a National Waymarked Way that's one of the best things to see in Arranmore.
If you're not up for a walk along the entire island, then you need to experience this breathtaking cliff walk.
Along the way, you'll get to see some of the best Arranmore attractions such as Arranmore Lighthouse and the historical 'cave of slaughter'.
The views from the cliffs are definitely worth it, and you get to enjoy them in every direction.
3. Join a sea safari trip
One of the best things to do in Arranmore is to join a sea safari trip. Explore the best of what the island has to offer, from cliffs and rocky outcrops' to beaches, sea stacks, and sea caves.
As you explore these areas, you also get to do some wildlife spotting, birdwatching, and observing marine life.
On a good day, you may even interact with seals, or see some dolphins and sharks.
4. Make the most of the sea around Arranmore
View this post on Instagram
Arranmore island and its waters are a haven for those who love the great outdoors.
After exploring the island's scenic landscapes, spend some time in its surrounding waters. There are a variety of activities that you can enjoy such as sea angling and kayaking.
The shores are also fantastic places for a walk or a picnic as you enjoy views of the Atlantic.
5. Deep-Sea Diving
The clear waters surrounding the island are known for its diverse and rich marine ecosystems. One of the best things to do in Arranmore is definitely deep-sea diving.
There is a local organization that facilitates this activity (Dive Arranmore) so make sure you get in touch with them to learn more.
The island is a great place to visit all year round and has plenty of dive sites that range from secluded coves to wall dives and wrecks.
Experience Arranmore's marine life and observe species such as cod, long, conger eel, crustaceans, plaice pollock, skate, turbot, and wrasse.
You will also see diverse types of cold-water corals, sea slugs, sea urchins, sponges, and starfishes.
6. Cruise around Arranmore Island
View this post on Instagram
Whether you join a ferry cruise, a boat tour, or rent a kayak, seeing Arranmore from the water is a whole new experience.
Joining a tour allows you to learn more about the island's environment, gain more knowledge about the sea as well as its weather through the friendly guides.
Renting a kayak, meanwhile, allows you to explore at your own pace.
If you want to see the island from a different perspective while enjoying the waters, a boat tour is one of the best things to do in Arranmore.
7. Visit the Glen Hotel
Arranmore is not just its rich marine life and stunning cliffs, there are historic buildings here as well. One of these is The Glen Hotel, which was built in the mid-1800s.
Formerly known as "the big house", this used to be the residence of John Stoupe Charley, an English landlord.
The place was eventually bought by Jack and Hannah Boyle and turned it into the island's first-ever hotel.
Located within easy walking distance from the pier, you can enjoy good food and stunning views of the cliffs and the Atlantic from here.
8. Arranmore Lighthouse
The Lighthouse is easily one of the best attractions in Arranmore. You can access it if you're doing a walking tour of the island, or see it from the water of you're joining a cruise or exploring with a kayak.
Situated in the northwest of Arranmore, the lighthouse was built in 1798. It was decommissioned in 1832 bit reopened a few decades later.
Overlooking the vast Atlantic, the beautiful lighthouse served as a World War II post and aided in looking out for U-Boats.
9. Learn some Irish from a local
Arranmore Island is one of the few places in the emerald isle where the main language is Irish.
Learning a few Irish words or phrases of this beautiful language is one of the fun and unique things to do in Arranmore. The locals are friendly and willing to teach visitors.
Just talk to then, ask about any tips or insider info about things to do or see on the island.
You will most likely pick up a few Irish words or phrases that also makes for a cool souvenir of your visit.
10. Have a pint in a local pub
View this post on Instagram
You can enjoy a pint of the dark stuff anywhere in Ireland, but having one at a pub in Arranmore is a whole new experience.
It is like being in an entirely different country, or era, as you will be most likely surrounded by locals speaking Irish.
One of the highly recommended bars on the island is Early's. It is one of the best places to visit in Arranmore, with its tasty pub grub, a good selection of drinks and live traditional Irish music.
Located close to the main port, this historic pub is a must if you're looking for a fun place to relax after a day of exploring the island.
11. Buy some cool Irish crafts in the local shops
View this post on Instagram
While in Arranmore, make sure to pick up some beautiful, handcrafted souvenirs made by the island's residents.
From local shops to colorful boutiques, you will most likely find some cool Irish crafts to bring home. There's a variety of useful items, furniture, cool knick-knacks, and cute trinkets to choose from.
How about a pretty handwoven basket, or a stunning granite sculpture? You can also buy cozy knitwear from these shops, as well as colorful postcards depicting island sceneries.
If you want to bring home a piece of Arranmore with you, go visit one of these shops.
---
New to Airbnb? Get a $43 off for your next trip if you use our link here.
---
Hi, I'm Christine – a full-time traveler and career woman. Although I'm from the Philippines, my location independent career took me to over 40 countries for the past 8 years. I also lived in 3 continents – from the Caribbean, South East Asia to Africa. But despite living in several countries, my love for Ireland remains the same. A country that had been a part of my life since I was 14 because of my love for Irish music and bands. Ireland Travel Guides was born because of this passion and hopefully, in some little ways, this website will be able to help you on your next trip to Ireland.