Ireland is best known for its spectacular natural scenery, scenic routes, castles, and pubs. Many are surprised that there is a surf culture thriving in this part of the Atlantic.
However, with its long stretches of sandy beaches, rolling waves, and surf peaks for all levels of experience – Ireland is definitely a haven for surfers.
The Emerald Isle is a must-visit for surfers looking for adventure, nature, and fascinating culture.
Whether you're just learning or an expert surfer, there is something here for you. Here are some of the best surfing spots in Ireland that you must try when you visit.
9 Best Surfing Spots In Ireland
Ireland Travel Guides contains affiliate links all throughout the site. If you choose to purchase a product or book services through our affiliate links, this earns us a commission at no extra cost to you. For our complete disclosure, click here
Surfing Spots in Ireland For Beginners
1. Strandhill, County Sligo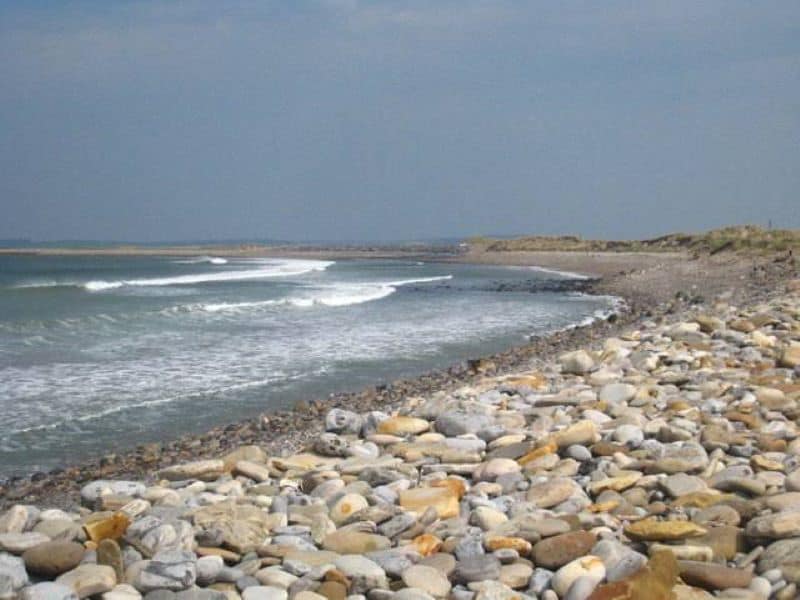 Strandhill is known for its top-notch surfing conditions, with an easy paddle-out and reliable waves in both summer and winter.
Surfers from beginners to pros flock to this area, but Strandhill is best known as an ideal spot for those who are just learning to ride the waves.
Aside from being one of the best surfing spots in Ireland, Strandhill also offers stunning views of the Knockarea and Benbulben.
There are surfing schools located nearby which offers lessons for beginners from professional instructors.
Best time to visit:
During Autumn and most of April, when Strandhill has consistent clean waves when swells are easy to ride with light / offshore winds.
2. Ballybunion, County Kerry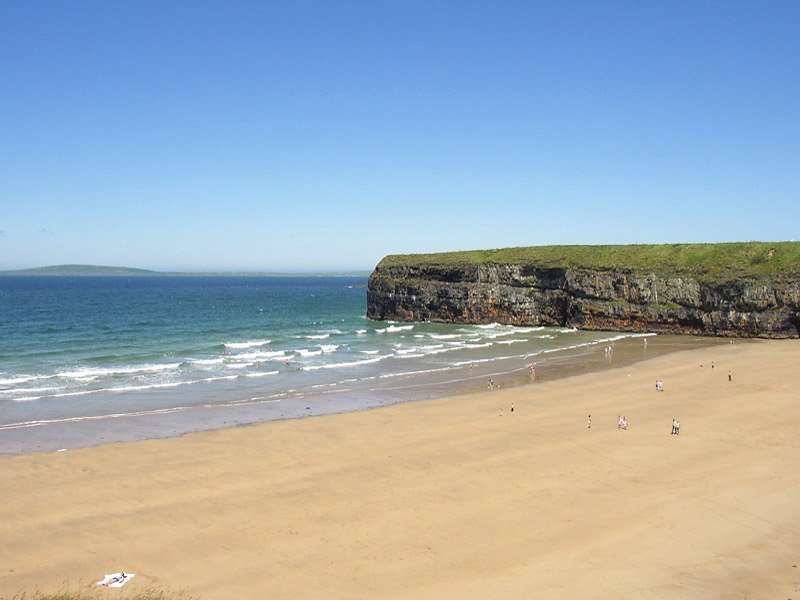 Known as one of the best surf spots for the past few decades, Ballybunion is another must experience for surfing enthusiasts. The spectacular scenery and world-renowned surf breaks are among its top draws.
Ballybunion has two main beaches: Men's Beach and Women's Beach, which goes back to the days when men and women bathed in separate areas, Men's Beach is good for surfers, and suitable for beginners. There is also a surf school here for those who want to try surfing.
Best time to visit:
During Spring and most days in April, when there are clean waves around 37% of the time.
3. Inch Beach, County Kerry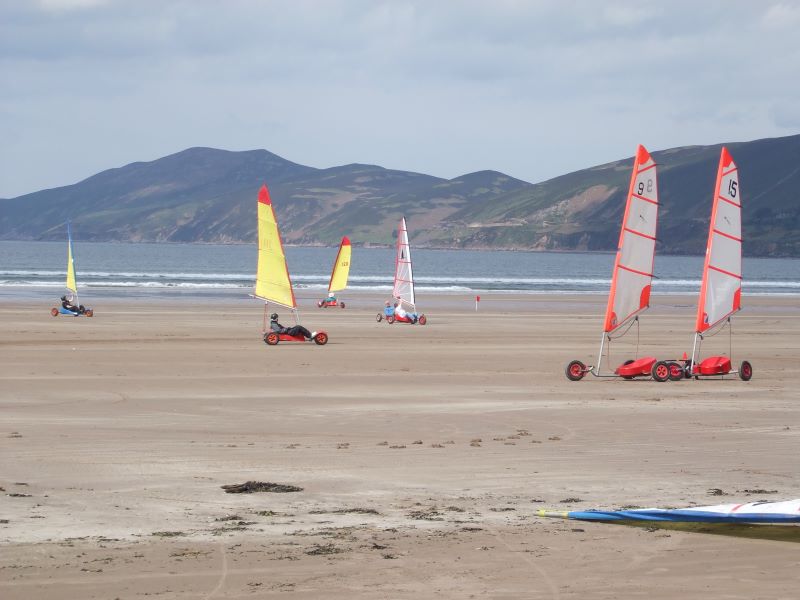 Inch Beach is known for its long sand spit that extends up to the Dingle Peninsula. This area is a favorite among surfers, which are usually beginners coached by pros.
Regarded as one of the best surfing spots in Ireland, Inch Beach has one of the longest waves in Europe.
If you're in the area and want to try your hand at the surf, Kingdom Waves offers single and group lessons, private sessions, and weekend courses.
If you want to explore the area after your time in the water, Dingle is just a 25-minute drive away. Spend a night here and enjoy some great seafood and have a pint at traditional Irish pubs.
Best time to visit:
Inch Beach has clean, consistent waves during Spring and most often during April when waves occur 15% of the time.
4. Inchydoney, County Cork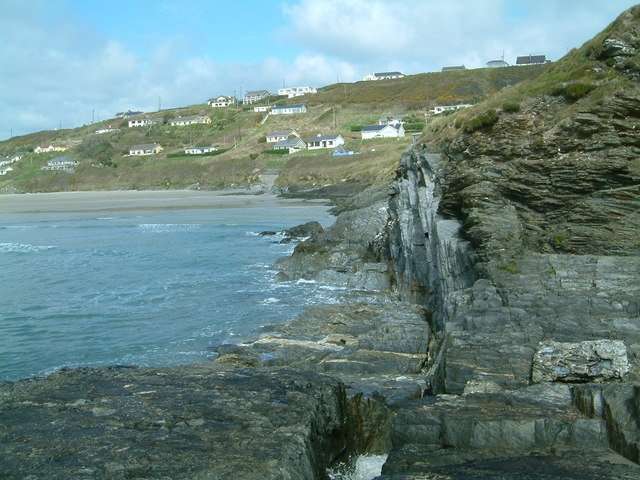 If you're in the south of Ireland and want to spend some time with your board and the waves, Inchydoney in County Cork is your best option.
The beach stretches as far as the eyes can see and the shores are so clean that it won the award for best beach in Ireland. Inchydoney is the best spot for beginner surfers as the waves are not as big as those in Donegal or Sligo.
There are surf schools nearby where you can sign up for lessons, as well as a hotel that serves delicious salmon sandwiches and seafood chowder.
If you want to splurge a bit after your surfing lessons, check out the Inchydoney Island Hotel spa for relaxing treatments
Best time to visit:
Winter and most days in January are best for surfing Inchydoney when clean waves are found 4% of the time.
5. Whiterocks, County Antrim
Located in the scenic Portrush town in County Antrim, the long sandy white beach of Whiterocks is a haven for those just learning how to surf.
Said to be one of the best surfing spots in Ireland, Whiterocks is also frequented by surfing experts. This area along the Causeway Coast is known for its consistent surf conditions throughout the year.
Beginners who are just learning to surf might want to check put Troggs Surf School for lessons.
Located at the east end of the strand, they offer a variety of surf lesson options, with some even including spa packages.
Best time to visit:
Winter and most days in February are the best times to surf in Whiterocks when it has clean waves and found 40% of the time.
Surfing Spots in Ireland For Intermediate
6. Tullan Strand, Bundoran, County Donegal
With long stretches of golden sands and a reliable beach break, Tullan Strand is every surfer's haven.
Despite it being known as one of the best surfing spots in Ireland, the area never feels crowded even during summer.
There are cliffs at the end of the beach and during low tide, these cliffs produce fast hollow waves, a fact that draws surfers to this part of Donegal.
Tullan Strand is known to be ideal for beginner surfers as well as those with enough experience but not quite professionals yet. There are many surfing schools in the area and all of them are ran by professionals.
Along with these schools are cool cafes and eateries such as Waves Café which serves hearty fare to reward yourself with.
Best time to visit:
During Autumn and most often the month of February are the best time for surfing Tullan Strand with when it has clean waves ideal for surfing.
7. Lahinch, County Clare
Known for its diverse range of breaks, this area is ideally good for all surfers from those who are just learning to pros. There are beaches with consistent waves for beginners as well as many good reef breaks for more advanced surfers.
However, there are dangerous currents here so surfers need to be careful.
Lahinch in Co. Clare is known for its wide variety of waves and is best for intermediate level surfers. It is also one of the few places in Ireland where you can get lessons from a former surf champion, through the Lahinch Surf school owned by former pro-surfer John McCarthy.
Best time to visit:
Surfing at Lahinch is best during Spring and most often the month of April when waves best for surfing are found 32% of the time.
Surfing Spots in Ireland For Experts and Professionals
8. Easkey, County Sligo
View this post on Instagram
No list of the best surfing spots in Ireland is complete without mentioning Easkey in County Sligo. Home to the Irish Surfing Association headquartered in Easkey House, this area is best for pro surfers.
Regarded as one of the most beautiful surfing locations in Ireland, the beach in Easkey is rocky instead of sandy. When waves here break over rocks rather than sand, it creates fast and hollow waves.
Easkey is a great place for surfing any time of the year, with its two reef breaks that make it an even more exciting place to be especially for expert surfers.
Best time to visit:
Surfing Easky is best during Autumn and most of the month of January, with clean waves at around 52% of the time in.
9. Mullaghmore, County Sligo
Mullaghmore is another of the best surfing spots in Ireland on the coast of County Sligo.
An "experts only" area, this renowned surfing destination is known for its huge waves that usually rises up to 15 meters high.
During particularly intense weather waves here are notorious for breaking bones and boards alike. The waves are even more difficult to ride because of the reef break.
However, even if you're not an expert enough to surf at Mullaghmore, the area is ideal for those who want a taste of the action. The wave breaks about 100m off the headland so visitors can watch the surfers even from the comfort of their car.
The Mullaghmore area also has amazing scenery – from the stunning Classiebawn Castle to the often snow-capped Benbulben Mountain.
Best time to visit:
Mullaghmore is for surfing during Winter and the best waves of January, with clean waves that are usually found 24% of the time in January
Hi, I'm Christine – a full-time traveler and career woman. Although I'm from the Philippines, my location independent career took me to over 40 countries for the past 8 years. I also lived in 3 continents – from the Caribbean, South East Asia to Africa. But despite living in several countries, my love for Ireland remains the same. A country that had been a part of my life since I was 14 because of my love for Irish music and bands. Ireland Travel Guides was born because of this passion and hopefully, in some little ways, this website will be able to help you on your next trip to Ireland.