Known to be part of the 'sunny southeast', Wexford town and the namesake county is part of a favorite destination for a day trip from Dublin. Many Dubliners consider Wexford the perfect respite from the city hustle as this lace is dotted with cool sandy beaches.
A lot of Dubliners have even chosen to settle here and preferred to take the daily commute to and from the capital for work or school.
A delightful town to explore, Wexford is one of those places that you either go back to every weekend or spend more than a couple of days.
Ireland Travel Guides contains affiliate links all throughout the site. If you choose to purchase a product or book services through our affiliate links, this earns us a commission at no extra cost to you. For our complete disclosure, click here
With that, spending a few days in the city means that you should definitely choose the best hotels in Wexford that really captures the essence of this town — beautiful, historic and with so much to offer.
With nearby attractions that include a lighthouse and a national park, staying in one of Wexford's best hotels is truly the way to go.
Here's a list of some of the best places to stay in Wexford that you simply must check out.
8 Best Hotels In Wexford That You Should Check Out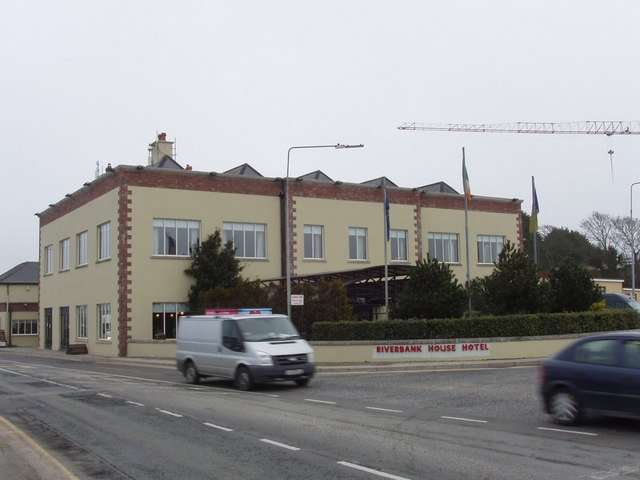 Average Rating: 8.5 Very Good
The stylish, cozy en suite rooms of the highly-rated Riverbank Hotel are well-appointed, with all the necessities for your comfort and convenience. Guests love the rooms' classic decor and Victorian-style furniture, giving each a luxurious feel.
The on-site Windows Restaurant serves up great food while the River Bar has a wonderful drinks selection.
The hotel offers views of the River Slaney and is also within walking distance to the sandy beaches of Wexford. For guests who want to enjoy activities like fishing or golf, the hotel is also close to the fishing facilities of St. George Channel as well as five golf courses.
To check for the latest rate, click here.
View this post on Instagram
Average Rating: 8.5 Very Good
Centrally located and within easy access to bus and train stations as well as a ferry harbor is the bright and modern Clayton Whites Hotel. Consistently getting rave reviews from previous guests, this is easily among the best hotels in Wexford.
Guests love its Tranquility Spa & Leisure Centre, the luxurious yet cozy rooms and its location. Clayton Whites also boast of facilities like a huge swimming pool, hot tub, and gym.
It is home to an on-site restaurant, café bar, and the popular Library Bar, which is famous for its special hot-rock-cooked steaks.
Book your accommodations here and enjoy a fun and relaxing time while in Wexford!
To check for the latest rate, click here.
View this post on Instagram
Average Rating: 8.7 Fabulous
Voted as one of the top family hotels in Wexford is the Talbot Hotel, known for being its spacious cozy rooms that are well equipped and comfortable.
You'll never go wrong with Talbot hotel as aside from the relaxing rooms, guests also have access to the Leisure Centre & Pool, its dining facilities, as well as the Talbot Tiger Kids Club.
Staying true to its being family-friendly, Talbot Hotel even has a babysitting service, which is booked in advance.
To check for the latest rate, click here.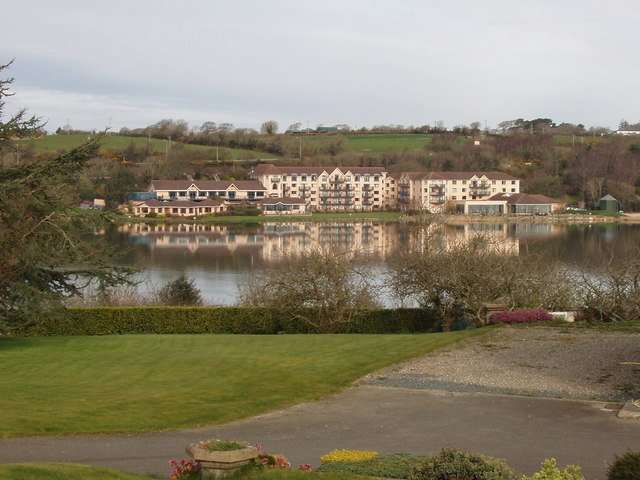 Average Rating: 9.0 Superb
Located close to the Irish National Heritage Park is the Ferrycarrig Hotel, known for its large cozy rooms and great customer service.
This is the best Wexford hotel if you're in town for the weekend, as there are amenities perfect for both relaxing and having fun such as a large pool, a hot tub, leisure center, and even barbecue facilities.
Ferrycarrig is also a nice, family-friendly hotel with special features ideal for those with kids, such as. Children's Club, kids' programs, and even a Baby Preparation room complete with necessary facilities.
The hotel also provides babysitting services bur this has to be booked in advance.
To check for the latest rate, click here.
Average Rating: 9.2 Superb
Maple Lodge is easily one of the best hotels in Wexford for comfort, relaxation, fuss-free service, and that unmistakable homey feel.
It is known for its delicious breakfasts, scenic garden views and its location close to Wexford's center. The ensuite rooms are cozy, bright and well-appointed. There's a lounge for guests to relax or read, where there are free tea and coffee.
And their much talked about breakfast? Hearty, delicious, always fresh and hot – you can even choose from five different menus!
Make sure to try their full Irish breakfasts, or even the irresistible buttermilk pancakes and fresh farm eggs. You'll definitely have a filling time at the Maple Hotel!
To check for the latest rate, click here.
View this post on Instagram
Average Rating: 9.2 Superb
The Whitford House Hotel is often regarded as one of Wexford's best hotels, as it offers the comfort, convenience, and flexibility of both self-catering accommodation and traditional hotel service. The guest rooms are tastefully decorated, cozy and clean, all of which are en suite and well equipped.
Guests have access to its leisure center which includes a pool area and gym, as well as family-friendly features like a cool playground and lawn area.
Whitford House Hotel also makes it easy to explore Wexford as it's close to attractions like Curracloe Beach, Johnstown Castle, and the Irish National Heritage Park.
To check for the latest rate, click here.
View this post on Instagram
Average Rating: 9.6 Exceptional
Located right next to a 15th-century castle is a grand 17th-century structure that's home to the luxurious and cozy Killiane Castle Country House & Farm. It is also one of the best castle hotels in Ireland.
Definitely one of the best hotels in Wexford, offering elegant individually designed rooms, all with views of the property's vast gardens and farm, complete with grazing cattle!
Located in the quiet Wexford countryside, Killiane takes pride in its much raved about hearty breakfasts that use fresh ingredients sourced from its very own farm – from free-range eggs to home-made bread, to fruits and vegetables.
For guests who'd like to explore the huge property, there's space for croquet and tennis as well as golf.
To check for the latest rate, click here.
Average Rating: 9.8 Exceptional
Housed in a stunning 300-year old Georgian-style home is the highly-rated Rathaspeck Manor Country Home. Easily among the best Wexford hotels, this property boasts of unique surroundings as it's nestled within its own par 3 golf course.
Rathaspeck guest rooms are beautifully styled, cozy and spacious – all en suite and well-appointed. Guests of Rathaspeck has access to the lovely drawing-room, which contains an original Robert Adams fireplace, said to be one of the few left in Ireland.
Full Irish breakfasts are served every morning, but there are also lighter options like smoked Irish salmon, fresh seasonal fruit or fresh farm eggs.
If you want to explore outside of the property, Rathaspeck is an ideal base to visit attractions such as the Hook Lighthouse and Peninsula and the Irish National Heritage Park.
To check for the latest rate, click here.
Hi, I'm Christine – a full-time traveler and career woman. Although I'm from the Philippines, my location independent career took me to over 40 countries for the past 8 years. I also lived in 3 continents – from the Caribbean, South East Asia to Africa. But despite living in several countries, my love for Ireland remains the same. A country that had been a part of my life since I was 14 because of my love for Irish music and bands. Ireland Travel Guides was born because of this passion and hopefully, in some little ways, this website will be able to help you on your next trip to Ireland.