32 kilometers north of Galway City lies the town of Tuam. It is popularly known for its involvement in ancient and modern church affairs and its two cathedrals.
Surely, there's more to see in Tuam than these significant religious infrastructures like golfing, fishing, and hiking.
If you are planning to add this to your next Ireland destination, here are some of the best hotels in Tuam that you can book.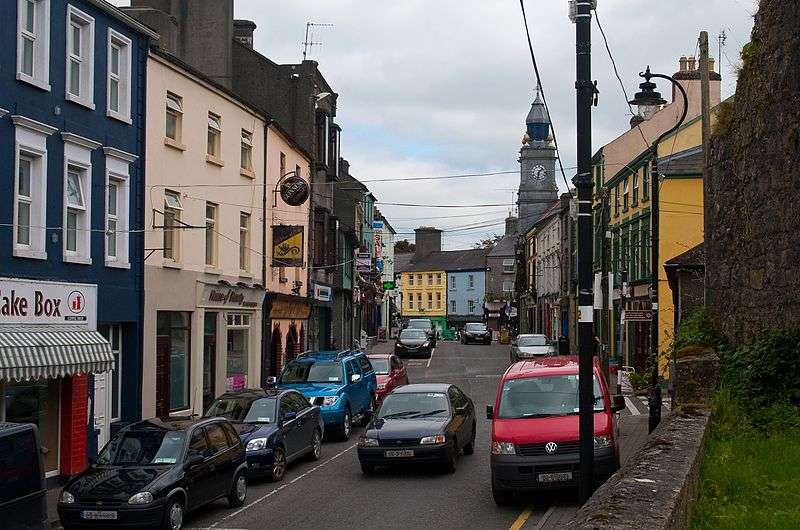 Ireland Travel Guides contains affiliate links all throughout the site. If you choose to purchase a product or book services through our affiliate links, this earns us a commission at no extra cost to you. For our complete disclosure, click here
Best Hotels in Tuam
View this post on Instagram
Ard Ri House Hotel is a 3-star hotel manned by a local family in the city. This cozy budget hotel located on the outskirts of Tuam is perfect for those who want to explore the West of Ireland since Galway City and Connemara are just a couple of hours away.
Many historic sites and tourist attractions along the Wild Atlantic Way are also close to the location of this hotel.
If you're looking for services and comfortable accommodation that won't hurt your budget, you should consider booking a night or two here.
Why it's good?
The rooms in Ard Ri House Hotel are perfect for modern guests.
Overall, the ambiance of the hotel gives a relaxing effect to its guests where they can still enjoy a home away from home. Each room is thoughtfully decorated with richly textured fabrics which contribute mostly to the comfortable and relaxing ambiance.
Guests can choose among the following types of rooms in Ard Ri House: Double Room, Twin Room, Single Room, Triple Room, and Family Room. The Family Room can accommodate 2 adults and 2 children.
Each room has a safety deposit box where guests can keep their valuables safe during their stay in the hotel. There is also a heating system installed.
The Kiltevna Restaurant is the hotel's in-house restaurant which can hold 90 people. It serves sumptuous meals and bar foods daily.
Meals in Kiltevna Restaurant are infused with classical and modern flavors- which you can taste from the appetizers to the main course.
A variety of wine options are also available to complement every meal. Guests, on the other hand, can also enjoy a weekend or a night at Dick Dowling's Bar.
Named after a Texas hero and an emigrant from Tuam, Dick Dowling is now a spacious bar located in front of Ard Ri House Hotel. It features live music and ballads every weekend.
During major sports events, it also transforms into a live coverage hub for sports enthusiasts in Tuam.
A Traditional Afternoon Tea can also be enjoyed in this hotel. If you fancy a sweet treat paired with tea, coffee, or a glass of prosecco, this service is worth a bite for only $13. This needs to be pre-booked though.
Other services you can find in Ard Ri House Hotel are the following: Luggage Storage, Dry cleaning, Fax/photocopying services, Babysitting/child services, Meeting/Banquet Facilities, Room service, and a 24-hour front desk.
Rate per night
You can book a room for $159 per night.
Average review rating (from booking.com)
8.9 Fabulous
Location
Milltown Road, Tuam, Ireland
Phone
(0)93 0100
How to book
For the latest rate, click here.
You can find rooms in Sylaun House which has a great view of the garden. This is perfect for guests who prefer to watch a refreshing scenery the moment they look out of their window. From the outside, this hotel may look simple but it offers great hospitality to its guests. Don't be deceived by how its simplicity because it is still worth a shot if you want a place in Tuam.
Why it's good?
Sylaun House is located 34 kilometers from Cong, 36 kilometers from Galway, and 43 kilometers from Knock. It is the perfect location if you want to explore these other places aside from Tuam.
The nearest airport from this bed and breakfast is the Ireland West Knock Airport which is 43.4 kilometers away. Shannon Airport, on the other hand, is 92.9 kilometers away. The closest landmarks from Slyaun House is the Raunaskerra Ringfort which is just 13.7 kilometers away.
For its price, guests can already enjoy a comfortable bed and a place to stay with fast and reliable Wifi within Tuam. The rooms in Sylaun House are soundproofed and have hardwood floors.
It also has a heating system to keep a comfortable temperature in the room. It also has linen and towels for its guests- most especially those who like to travel light. However, these are additional services already and are not included in the cost of the room.
If you would like to avail of these services, it would be paid separately in the hotel. Guests can also select rooms that have a garden view or mountain view. The bathroom in this hotel is shared. However, they are well-maintained so that guests can use a clean bathroom every time.
Pet lovers, most especially those who are traveling with their cute furballs, will also love this place since it is pet-friendly. This means that pets are also allowed in the vicinity of the hotel.
If you're going on a road trip, the Sylaun House is also a decent place to stay for the night. It offers a free parking space for your cars with no reservation needed. Lastly, the hotel also implements a "No Smoking" policy on its every corner.
Check-in time in Sylaun House is anytime between 5 pm to 9 pm. Checkout time is 11 am.
Rate per night
The hotel offers a Deluxe Double room which costs $57 per night. This type of room can accommodate two people.
Average review rating (from booking.com)
7.2 Good
Location
Tuam Rd, Sylane, Tuam, Ireland
How to book
For the latest rate, click here.
Another hotel located in Tuam is the Corralea Court. This mid-range hotel gives outstanding value for your money. Not only that the hotel features good rooms, but the staff and services in the hotel also complete the entire package deal. This is the reason why this hotel is perfect for you and your pocket if you want to stay right in the heart of Tuam.
Why it's good?
The location of the hotel is perfect for travelers who have Galway and Tuam in their itinerary because The Corralea Court is only less than 30 minutes away from Galway City and Knock Airport.
It is also located in the heart of Tuam since the 19th century. The hotel has been through various renovations over the years but despite that, it remained to be the rendezvous for the small town of Tuam and its people- that even tourists also prefer to stay in this hotel.
Upon arrival, the Corralea Court welcomes its guests with a vibrant-looking lobby and reception area. You can find your eyes glitter in approval of the hanging modern artworks against the hotel's colorful walls.
The hotel features 24 bedrooms and each of these spacious rooms features a satellite TV and a private bathroom with complete amenities. Guests can choose different types of rooms- double, twin, triple, or family rooms.
Room service is also available upon request. This includes a laundry service that comes with a separate fee. Guests can also request a newspaper if you want to do some sort of readings.
Aside from the rooms and the en-suite bathrooms, the hotel also boasts its restaurant where guests can enjoy sumptuous and nutritious meals. A menu curated specifically to please the taste buds of kids and kids at heart is also available here.
Special diet menus can be requested too. Their dishes are entirely sourced from local produce. There are two options where to enjoy your meals in Corralea Court. One is in Kruger's Bar which offers traditional and international cuisine.
Every weekend, the hotel also hosts live music here. The other option is in The Imperial Room which offers a quiet space for guests to heartfully enjoy a serene dinner.
Weddings, Communions, Birthdays, Corporate Events, Stag Nights, and Night Outs can also be hosted in this function room.
The hotel has a "No Smoking" policy which is applied all throughout the hotel's premises, most especially in every room. Facilities to aid guests with a disability are also available.
Other services in the hotel include a 24-hour front desk, meeting/ banquet facilities, and fax or photocopying services.
Rate per night
Corralea Court offers different types of rooms. It has a Double Room which costs $124 per night. The Twin Room also costs $124 per night but instead of a double bed, like the one in a Double Room, it has 2 single beds. If you want a Single Room, a night costs $73.
A Deluxe Suite, on the other hand, costs $225 per night. Lastly, Triple Room costs $149 per night.
If you want a good breakfast, just add $9 to your room price.
Average review rating (from booking.com)
8.4 Very Good
Location
The Square, Tuam, Ireland
How to book
For the latest rate, click here.
---